CONCERTS
INDIE FOLK: The Brothers Reed, 8 p.m. Friday, livestream from The Hivve, Grants Pass; free, on The Hivve Facebook page.
EVENTS
HOLIDAY: Easter egg hunt, 9:30-11:30 a.m. Saturday, River Valley Church, Sunny Valley Campus, 400 Sunny Valley Loop, Wolf Creek; hunts are at 10 a.m. and at 10:30 a.m. Free.
HOLIDAY: Easter drive-thru,10 a.m. Saturday, Evans Valley Education and Community Center, 8205 W. Evans Creek Road, Wimer. Free.
HOLIDAY: Easter drive-thru, 1-2 p.m. Sunday, Illinois Valley Lions Club building (former Umpqua Bank), 110 N. Redwood Highway, Cave Junction. Free; 541-659-8355.
ALBUMS
Dropping Friday:
DANIEL LANOIS: "Heavy Sun"
DEMI LOVATO: "Dancing With the Devil… The Art of Starting Over"
ALAN VEGA: "Mutator"
RYLEY WALKER: "Course in Fable"
BOOKS
Released this week:
ILONA BANNISTER: "When I Ran Away"
STEPHANIE DRAY: "The Women of Chateau LaFayette"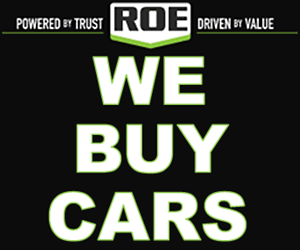 GABRIELA GARCIA: "Of Women and Salt"
MARTHA HALL KELLY: "Sunflower Sisters"
ANDREW MORTON: "Elizabeth & Margaret: The Intimate World of the Windsor Sisters"
SHARON STONE: "The Beauty of Living Twice"
VIDEO
Released Tuesday on DVD/Blu-ray and some streaming services:
"55 STEPS:" A patient's rights lawyer (Hilary Swank) takes on the case of a psychiatric patient (Helena Bonham Carter) who transformer the lawyer's way of life in the bargain. 2017 film finally released from director Bille August. PG-13
"OUR FRIEND:" When a couple receives life-altering news, their friend moves in and brings a huge impact to the family. With Jason Segel, Isabella Kai, Violet McGraw. R
"WONDER WOMAN 1984:" Gal Gadot returns as Diana, who must contend with a work colleague whose desire for wealth sends the world on a path to destruction, while seeking a missing ancient artifact. With Chris Pine, Kristen Wiig. PG-13
TV SERIES: "A Perfect Planet" (David Attenborough)