CONCERTS
JAZZ: High Step Society, 8 p.m. Friday, livestream from The Hivve, Grants Pass. Free, on The Hivve Facebook page.
ON STAGE
STAND-UP: Slaphappy Comedy, for 18 and older, 7:30 p.m. Monday, Ghostlight Playhouse, 115 E. Main St., Medford. $25 for a table of four; 541-690-8810, randalltheatre.com.
DRAMA: "Manahatta," Monday through April 24, video streaming through Oregon Shakespeare Festival, Ashland. $15; 800-219-8161, osfashland.org.
COMEDY: "The Frogs," audio performance in three episodes, through Crater Renaissance Academy, Central Point; Free on YouTube, search for "Crater Drama."
EVENTS
BENEFIT: Black, White & the Blues, art auction, music, 6 p.m. today, with a 5:30 p.m. pre-show, livestream; to benefit the Grants Pass Museum of Art; free, get link at gpmuseum.com.
HOLIDAY: See Page 1B for Easter fun this weekend and next.
ALBUMS
Dropping Friday:
EVANESCENCE: "The Bitter Truth"
TOMAHAWK: "Tonic Immobility"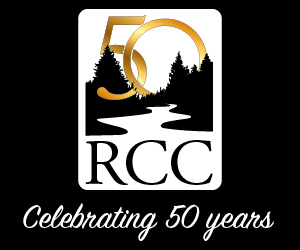 CARRIE UNDERWOOD: "My Savior"
NEIL YOUNG: "Young Shakespeare"
BOOKS
Released this week:
JANET EVANOVICH, STEVE HAMILTON: "The Bounty"
DEAN KOONTZ: "The Other Emily"
LISA SCOTTOLINE: "Eternal"
PETER SWANSON: "Every Vow You Break"
JACQUELINE WINSPEAR: "The Consequences of Fear"
STUART WOODS: "Double Jeopardy"
VIDEO
Released Tuesday on DVD/Blu-ray and some streaming services:
"BREAKING NEWS IN YUBA COUNTY:" A woman (Allison Janney) takes advantage of her celebrity status when people think her husband is missing in this comedy. Also with Mila Kunis, Regina Hall. R
"SOUL:" Disney/Pixar's Oscar nominated animated feature about a New York jazz pianist who finds himself trapped between Earth and the afterlife. Voices of Jamie Foxx, Tina Fey, Graham Norton, Questlove and more. PG
"NEWS OF THE WORLD:" A Civil War veteran (Tom Hanks) agrees to deliver a girl, taken by the Kiowa people years before, back to her aunt and uncle, though she doesn't wish to go and the dangers of the road are considerable. PG-13
TV SERIES: "Castlevania Season 3," "The Comey Rule," "Soulmates, Season 1," "Undoing: The Limited Series"