CONCERTS
VARIETY: Sarah Dion Brooks, 7 p.m. Friday, livestream from The Hivve, Grants Pass. Free, on the Hivve Facebook page.
ON STAGE
ADVENTURE: "Around the Word in 80 Days," 7:30 p.m. Friday and Saturday, 1:30 p.m. Sunday, Collaborative Theater Project; $25; 541-779-1055. Also available via online streaming, dates and details to be announced via Facebook.
EVENTS
KIDS' STUFF: Spring Storywalk, "Plant the Tiny Seed" by Christie Matheson, 9 a.m.-5 p.m., daily, starting Wednesday, William Mott Memorial Park, Central Point. Free; 541-664-3228, jcls.org.
BARGAINS: Southern Oregon Flea Market, 9 a.m.-3 p.m. Saturday, Josephine County Fairgrounds. Free; 541-259-5986.
BENEFIT: Black White & The Blues Art Auction, 3 p.m. Sunday, online at gpmuseum.com. Benefits the Grants Pass Museum of Art. Auction closes 3 p.m. March 28.
ALBUMS
Dropping Friday:
ARCADE FIRE: "Her"
JUSTIN BIEBER: "Justice"
JON BATISTE: "We Are"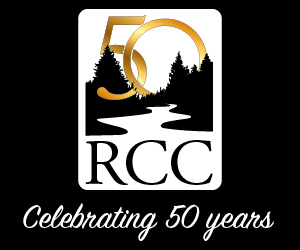 STEVE EARL & THE DUKES: "J.T."
LORETTA LYNN: "Still Woman Enough"
RINGO STARR: "Zoom In"
STING: "Duets"
BOOKS
Released this week:
HARLAN COBEN: "Win"
GLENN FRANKEL: "Shooting Midnight Cowboy: Art, Sex, Loneliness, Liberation and the Making of a Dark Classic"
MELISSA GINSBURG: "The House Uptown"
VIDEO
Released Tuesday on DVD/Blu-ray and some streaming services:
"DON'T TELL A SOUL:" Two thieving brothers match wits with a troubled security guard who is stuck at the bottom of a well in this thriller. R.
"MONEY PLANE:" A young thief in debt must rob a futuristic airborne casino filled with the world's most dangerous and wealthy criminals. With Kelsey Grammar, Adam Copeland. Not rated.
"PROMISING YOUNG WOMAN:" Nominated for five Oscars, a young woman (Carey Mulligan) who is traumatized by a past event seeks vengeance. R
"SONGBIRD:" In 2024, a pandemic ravages civilization while a handful of friends try to navigate the obstacles. Starring K.J. Apa, Sofia Carson, Craig Robinson. PG-13
TV SERIES: "Des: Season 1"