CONCERTS
JAZZ: Charles Guy, 5-7 p.m. Friday, Rellik Winery, 970 Old Stage Road, Central Point; free; 541-499-0449.
INDIE FOLK POP: The Brothers Reed, 6 p.m. Friday, livestream from the Holly Theater in Medord; free, on Best NorthWest Facebook page.
BROADWAY: "New Year, New Us — A Musical Tribute to New Beginnings," 7:30 p.m. Friday and Saturday, 2 p.m. Sunday, livestream through Randall Theatre Company and Ghostlight Playhouse; $15 per household; randalltheatre.org.
ACOUSTIC: Jared Gutridge, 4-6 p.m. Saturday, Rellik Winery, 970 Old Stage Road, Central Point; free; 541-499-0449.
JAZZ, BLUES: Not Too Shabby, 4-6 p.m. Sunday, Rellik Winery, 970 Old Stage Road, Central Point; free; 541-499-0449.
ON STAGE
COMEDY: "Wrecked," 7 p.m. Friday, Umpqua Actors Community Theatre Facebook page; one of the winners of UACT's October 10-minute playwriting contest. Free.
DINNER THEATER: Murder Mystery Dinner Theater, 6 p.m. Saturday, Cynthia's Home Sweet Home, 1038 N.W. Sixth St.; $30; 541-479-5953.
ALBUMS
Dropping Friday: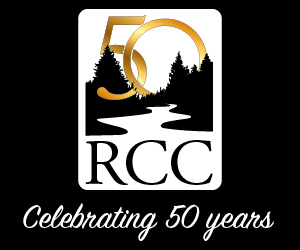 ANI DIFRANCO: "Revolutionary Love"
TERRY GROSS: "Soft Opening"
LUCERO: "When You Found Me"
MADLIB: "Sound Ancestors"
WEEZER: "OK Human"
BOOKS
Released this week:
LORI FOSTER: "No Holding Back"
BARBARA FREETHY: "Daring Deception"
GREGG HURWITZ: "Prodigal Son"
BRIGID KEMMERER: "A Vow So Bold and Deadly"
JAMES PATTERSON, JAMES O. BORN: "The Russian"
CICELY TYSON: "Just As I Am"
REBECCA ZANETTI: "Driven"
VIDEO
Released Tuesday on DVD/Blu-ray and some streaming services:
"BATMAN: SOUL OF THE DRAGON:" R-rated animated adventure about a missing martial arts teacher, whose students include Batman.
"BELUSHI:" Documentary about John Belushi featuring previously unheard tapes of the comedian and interviews with many who worked with and knew him. Rated TV-MA
"COME PLAY:" A mom and her son deal with a monster that manifests through smart phones in this thriller. PG-13
"FATMAN:" Mel Gibson plays a rowdy Santa Claus who's fighting to save his business while an angry 12-year-old hires a hitman to kill Santa after he received coal in his stocking in this comedy fantasy. R
"SYNCHRONIC:" Two New Orleans paramedics see the results of a new designer drug with otherworldly effects. R
TV SERIES: "Bordertown: Season One," "The Doom Patrol: Season Two," "Snowpiercer: First Season," "You, Second Season."