EVENTS
HOLIDAY: Holiday Gift & Chocolate Festival, 9 a.m.-5 p.m. Saturday, 9 a.m.-4 p.m. Sunday, Josephine County Fairgrounds. Free admission; 541-660-4772.
BAKED ART: GingerBread Jubilee Community Tour, daylight hours, Friday, Saturday and Sunday, outdoors at 50 N. Fir St., Medford; free; with a virtual tour and auction free online at craterian.org.
ALBUMS
Dropping Friday:
LEE BRICE: "Hey World"
GARTH BROOKS: "Fun"
BTS: "BE" (deluxe edition)
NEIL DIAMOND, LONDON SYMPHONY ORCHESTRA: "Classic Diamonds with the London Symphony Orchestra"
JOHN FOGERTY & FAMILY: "Fogerty's Factory"
JOSH GROBAN: "Harmony"
IRON MAIDEN: "Nights of the Dead, Legacy of the Beast: Live in Mexico City"
MEGAN THEE STALLION: "Good News"
BOOKS
Released Tuesday:
DAVID BALDACCI: "Daylight"
BARRY BLISS, STEVE MARTIN: "A Wealth of Pigeons"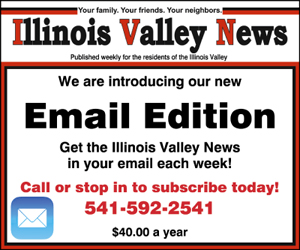 MARY HIGGINS CLARK: "Piece of My Heart"
MICHAEL J. FOX: "No Time Like the Future"
SAM GOLBACH: "Paradise Island"
RUPI KAUR: "Home Body"
SHANNON MESSENGER: "Unlocked"
BARACK OBAMA: "A Promised Land"
DOLLY PARTON: "Songteller: My Life in Lyrics"
VIDEO
Released Tuesday on DVD/Blu-ray and some streaming services:
"THE BROKEN HEARTS GALLERY": Critically acclaimed story about a young woman who, after a break up, starts a gallery where people can leave trinkets from past relationships. PG-13
"THE NEW MUTANTS": Five young mutants, held against their will, plan to save themselves as they discover their talents in this adventure. With "Game of Thrones" star Maisie Williams. PG-13
"UNHINGED": After a run-in with a man (Russell Crowe) at an intersection, a woman (Caren Pistorius) becomes the target of his rage in this thriller. R
"WORDS ON BATHROOM WALLS": Diagnosed with a mental illness during his senior year, a young man works to keep it a secret while falling for a girl who helps him refuse to be defined by his condition. Based on the popular Julia Walton novel. PG-13
TV SERIES: "Westworld: S3 The New World"