CONCERTS
BENEFIT: Ashland World Music Festival, with The Nell & Jim Band, Okaidja Afroso and Son de Cuba, 1 p.m. Saturday, livestream on Facebook. Free, donations benefit Phoenix-Talent School District fire relief; get link at rogueworldmusic.org.
ON STAGE
MONOLOGUE: "Talkin' to Brick Walls," 8 p.m. Friday, 1 and 8 p.m. Saturday, Oregon Cabaret Theatre, First and Hargadine streets, Ashland. $25; 541-488-2902.
RADIO DRAMAS: "Sorry, Wrong Number" and "The Thought," 7:30 p.m. Friday and Saturday, 1:30 p.m. Sunday, Collaborative Theatre Project, 555 Medford Center, Medford. $25; 541-779-1055.
EVENTS
HORTICULTURE: Fall plant sale, 9 a.m.-2 p.m. Saturday, Rogue River Civic Club, 135 Oak St., Rogue River. Free admission; 530-409-7030.
HOLIDAY: Christmas Bazaar, 9 a.m.-3 p.m. Saturday, Fruitdale Grange, 1440 Parkdale Drive.
FINAL LAP: Horse racing, 4 p.m. Monday and Tuesday, Grants Pass Downs, Josephine County Fairgrounds, Grants Pass. $6, or livestreamed through tvg.com; 541-507-1699.
VETERANS: Open house, 2-5 p.m. Wednesday, American Legion Post 28, 206 N.W. F St. Free; 541-474-6400.
ALBUMS
Dropping Friday:
AFTER BRIDGE: "Walk the Sky 2.0"
ALBERT BOUCHARD: "Re Imaginos"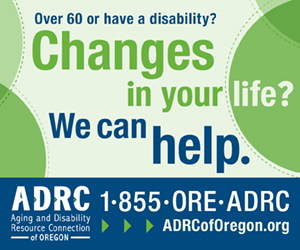 FATES WARNING: "Long Day Good Night"
KYLIE MINOGUE: "Disco"
LESLIE ODOM JR.: "The Christmas Album"
SUN RA ARKESTRA: "Swirling"
NEIL YOUNG AND CRAZY HORSE: "Return to Greendale"
BOOKS
Released this week:
JEFFREY ARCHER: "Hidden in Plain Sight"
JANET EVANOVICH: "Fortune and Glory"
SETH GODIN: "The Practice: Shipping Creative Work"
SAM HEUGHAN, GRAHAM MCTAVISH: "Clanlands: Whisky, Warfare and a Scottish Adventure"
KASS MORGAN: "The Ravens"
ANNE PERRY: "A Christmas Resolution"
DAVID SEDARIS: "The Best of Me"
SUSIE YANG: "White Ivy"
VIDEO
Released Tuesday on DVD/Blu-ray:
"ANTEBELLUM": A popular mystery writer (Janelle Monae) finds herself trapped in a mind-bending thriller mystery. R
"BLACKBIRD": A terminally ill woman (Susan Sarandon) brings her family together a final time. With Sam Neill, Anson Boon, Kate Winslet, Rainn Wilson. R
"HARD KILL": A billionaire tech CEO (Bruce Willis) hires mercenaries to protect his work, but its his daughter who is taken. With Jesse Metcalfe, Lala Kent. R
"MISBEHAVIOUR": In 1970 Britain, a group of woman plan to disrupt the Miss World competition. With Keira Knightley, Greg Kinnear. Not rated.
TV SERIES: "The Crown-Season 3"