CONCERTS
CLASSICAL: Britt Festival Orchestra plays Michael Gordon's "Natural History," 3 p.m. Friday, Britt Festival Facebook channel. Free; get link at
brittfest.org.
ROCK: Petty Thievery, music of Tom Petty, 11 a.m. Sunday, Facebook Live; Free, but donations requested to KS Wild; get link at kswild.org.
ON STAGE
RADIO DRAMA: "Waiting for Godot," 7:30 p.m. Friday and Saturday, 1:30 p.m Sunday, Collaborative Theatre Project, 555 Medford Center, Medford. $25; 541-779-1055.
EVENTS
POLITICAL: Trump the Rogue Float, 2 p.m. Saturday, meet at Riverside Park boat ramp. Free, bring your own flotation device and Trump swag.
SOCIAL: LGBT Pride barbecue, 5-8 p.m. Saturday, Indian Mary Campground, 7100 Merlin-Galice Road, Merlin. Free, $5 parking fee; 541-295-8551.
ALBUMS
Dropping Friday:
ERASURE: "The Neon"
THE KILLERS: "Imploding the Mirage"
TIM MCGRAW: "Here on Earth"
NAS: "King's Disease"
JOSH TURNER: "Country State of Mind"
BOOKS
Released Tuesday:
LAUREN AKINS: "Live in Love: Growing Together Through Life"
BAD RELIGION BAND MEMBERS: "Do What You Want: The Story of Bad Religion"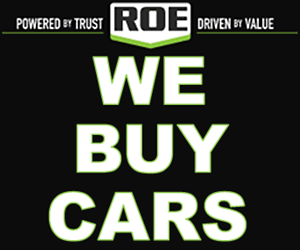 ALEX KAVA: "Hidden Creed"
MELODY THOMAS SCOTT: "Always Young and Restless"
DANIELLE STEEL: "Royal"
DARIN STRAUSS: "The Queen of Tuesday"
J.R. WARD: "The Jackal"
VIDEO
Released Tuesday on DVD/Blu-ray:
"OPEN 24 HOURS": After setting her abusive ex on fire, a delusional woman gets a job at an all-night gas station in this British thriller. Not rated.
TV SERIES: "Batwoman, The Complete First Season," "Blue Bloods: The 10th Season," "Cursed Films," "The Terror: Infamy," "Why Women Kill: Season 1"