CONCERTS
CLASSICAL: Britt Festival Orchestra plays Christopher Cerrone's "Meander Spiral Explode," 3 p.m. Friday, Britt Festival Facebook channel; free, get link at brittfest.org.
ON STAGE
FINAL CURTAIN: "The Pony Expresso... Or The Villain Came To a Grinding Halt," comedic melodrama, 7:30 p.m. Friday and Saturday, Barnstormers Theater YouTube channel; pay-what-you-can, suggested $12 donation; get link at
barnstormersgp.com.
COMEDY: "Broadway Bound," done as vintage radio show, 7:30 p.m. Friday and Saturday, 1:30 p.m. Sunday, Collaborative Theatre Project, 555 Medford Center, Medford. $25; 541-779-1055.
CHILDREN'S THEATER: "Where the Wild Things Are," bilingual production, 11 a.m. Saturday and Sunday, outdoors at the Village at Medford Center, 631 Medford Center, Medford; free, donations welcome; 541-779-1055.
EVENTS
PHOTOGRAPHY SHOW: Members of the Caveman Camera Club show their work, through August, lobby at Club Northwest, 2160 N.W. Vine St. Free; 541-955-2582.
BOOKS
Released this week:
JAMES LEE BURKE: "A Private Cathedral"
ROBYN CARR: "A New Hope"
JAMES PATTERSON, RICHARD DILALLO: "The Midwife Murders"
OMID SCOBIE: "Finding Freedom: Harry and Meghan and the Making of a Modern Royal Family"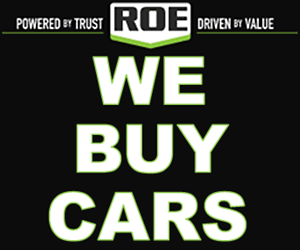 STUART WOODS: "Choppy Water"
ALBUMS
Dropped Friday:
ALL WE ARE: "Providence"
KATHLEEN EDWARDS: "Total Freedom"
GLORIA ESTEFAN: "Brazil305"
SKIP MARLEY: "Higher Place"
VIDEO
Released Tuesday on DVD/Blu-ray:
"ARCHIVE": In 2038, a scientist (Theo James) is working on a true human AI to replace his wife. Not rated.
"G-LOC": A man escapes a nearly uninhabitable Earth for the colony of Rhea. Though Rheans are against immigrants, he finds a feisty captain to take him. PG-13
"HOW TO BUILD A GIRL": British comedy about a working class girl who grows up to be a conflicted, but popular, music journalist. R
TV SERIES: "Are You Afraid of the Dark?" (3-part series); "Gold Digger, Season 1," "NCIS: New Orleans, Season 6," "The Blacklist, Season 07."