MUSIC
CLASSICAL: Britt Festival Orchestra plays Mahler's "Das Lied von der Erde," with discussion, 3 p.m. Friday, Britt Festival Facebook channel; free; details at brittfest.org.
ON STAGE
MUSICAL REVUE: "Get It While You Can: A Tribute To Janis Joplin," 7:30 p.m. today through Saturday, 1:30 p.m. Sunday, Collaborative Theatre Project, 555 Medford Center, Medford; $25; 541-779-1055.
VIRTUAL MELODRAMA: "The Pony Expresso... Or The Villain Came To a Grinding Halt," 7:30 p.m. Friday and Saturday, livestream from Barnstormers Theatre YouTube channel; pay-what-you-can with a suggested $12 donation; details at barnstormersgp.com.
ALBUMS
Dropping Friday:
BURT BACHARACH: "Blue Umbrella"
BRANDY: "B7"
MAKAYA MCCRAVEN: "Universal Beings"
ALANIS MORISSETTE: "Such Pretty Forks in the Road"
THE PSYCHEDELIC FURS: "Made of Rain"
BOOKS
Released this week:
LAUREN BEUKES: "Afterland"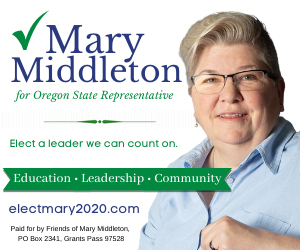 CATHERINE COULTER: "Deadlock"
NORMAN EISEN: "A Case for the American People"
KAT MARTIN: "The Ultimate Betrayal"
JAMES PATTERSON, CHRIS TEBBETTS: "1st Case"
R.A. SALVATORE: "Relentless"
VIDEO
Recently released on DVD/Blu-ray:
"END OF SENTENCE": A widower (Ethan Hawke) picks up his son from prison and begins a road trip to honor his wife's last wishes to have her ashes spread in Ireland. Not rated
"FISHERMAN'S FRIENDS": A Cornish singing group hits with a top 10 record in this British comedy. PG-13
"LEGACY OF LIES": An ex-MI6 agent (Scott Adkins) is tapped to uncover an unknown secret service with links to Eastern Europe. R
TV SERIES: "Hawaii Five-O: The Final Season," "NCIS: The 17th Season," "Orange Is the New Black: Season 7," "The Outsider: Season One"