CONCERTS
FOLK: Phoenix Sigalove, 11 a.m. Sunday, Facebook Live; free, benefit for Klamath-Siskiyou Wildlands Center; sign up at kswild.org.
ON STAGE
COMEDY: "The Odd Couple," 8 p.m. Friday, Monday, Wednesday, 1 and 8 p.m. Saturday, 1 p.m. Sunday, Oregon Cabaret Theatre, First and Hargadine streets, Ashland; $29, $39, $43; 541-488-2902, theoregoncabaret.com.
VINTAGE RADIO: "Sherlock Holmes and The Last Bow, Part Two," 7:30 p.m. Friday and Saturday, 1:30 p.m. Sunday, Collaborative Theatre Project, 555 Medford Center, Medford. $25; 541-779-1055.
EVENTS
FOOD & DRINK: Fair Food Frenzy, 10 a.m.-7 p.m. Friday, Saturday, Sunday, Jackson County Expo, Central Point. Free admission, drive-thru or eat in car; 541-774-8270, attheexpo.com.
BENEFIT: GPHS Jazz Fest Online Auction, through 9 p.m. Saturday; www.gphsband.org; benefits GPHS Band and Guard programs.
ALBUMS
Dropping Friday:
BUSH: "The Kingdom"
THE CHICKS: "Gaslighter"
ELLIE GOULDING: "Brightest Blue"
LIANNE LA HAVAS: "Lianne La Havas"
KANSAS: "The Absence of Presence"
THE PRETENDERS: "Hate for Sale"
BOOKS
Released this week: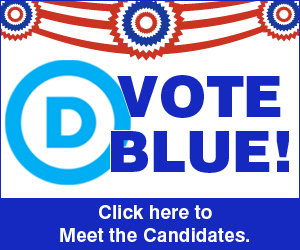 LINDSAY ELLIS: "Axiom's End"
BARBARA FREETHY: "Fearless Pursuit"
HEATHER GRAHAM: "Deadly Touch"
JONATHAN KELLERMAN: "Half Moon Bay"
DOMINIQUE ROBBINS: "Uncivil"
BRAD THOR: "Near Dark"
ALEX TREBEK: "The Answer Is…"
VIDEO
Released this week on DVD/Blu-ray:
"BODY CAM": Mary J. Blige plays a tough cop who investigates the death of an officer after a paranormal experience gives her an edge. R
"CASTLE IN THE GROUND": A teen who cares for a terminally ill mom strikes up a friendship with a neighbor as the opioid crisis affects both their lives. Not rated.
"ENTER THE FAT DRAGON": A comic homage to the Hong Kong superhero films. Not rated.
TV RELEASES: "Murder in the Bayou," "The Magicians: Season 5."
DIGITAL RELEASES: Released on Amazon and iTunes Tuesday: "Balloon," "How to Build a Girl"; coming Friday: "Archive."kca 0716