EVENTS
ART: Meet artist Marjett Schille, 11 a.m.-3 p.m. Saturday, Gallery One, 229 S.W. G St. Free; 541-479-1218.
PATRIOTIC: Reading of the Declaration of Independence, singing and refreshments, 11 a.m. Saturday, Josephine County Courthouse, 500 N.W. Sixth St.; free; 541-479-5995.
PATRIOTIC: Spirit of America 2020, 12:30 p.m., at the giant flag, 300 Union Ave; free, lunch served, event shirts $20.
ALBUMS
Dropping Friday
WILLIE NELSON: "First Rose of Spring"
PAUL WELLER: "On Sunset"
BOOKS
Released this week:
DONNA GRANT: "Flame"
HELEN HARDT: "Legacy"
SARAH MACLEAN: "Daring and the Duke"
JULIE MULHERN: "Killer Queen"
LOUISE PENNY: "A Better Man"
KAREN ROBARDS: "The Black Swan of Paris"
VIDEO
Released on DVD/Blu-ray:
"FORCE OF NATURE": As thieves plot to steal $55 million stashed in an apartment, the tenants and cops are faced with a hurricane in this action drama starring Mel Gibson, Emile Hirsch and Kate Bosworth. R
"FOUR KIDS AND IT": When children stumble upon an odd creature they make friends, but when they learn the creature can grant wishes, they must learn to "be careful what you wish for." With Michael Caine, Russell Brand. PG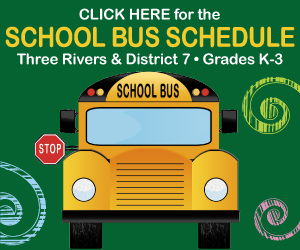 "THE SHORT HISTORY OF A LONG ROAD": A teen who's lived a nomadic life with her father must strike out on her own and decide whether to stay put or drive on. PG
TV RELEASES: "Brooklyn Nine-Nine, Season 7," "Evil: Season One," "The Sinner: Season One"
DIGITAL RELEASES: "Force of Nature," "Four Kids and IT"