MUSIC
BENEFIT: Alice DiMicele and Diane Patterson, noon Sunday, on Facebook Live; free, donations for Klamath-Siskiyou Wildlands Center; sign up at kswild.org.
ROCK/BLUES: Jeff Pevar and Inger Nova, 6 p.m. Sunday, on the Jeff Pevar and Inger Nova Facebook page and Jeff Pevar YouTube page; free, donations welcome.
STAGE
AUDITIONS: For summer melodrama, 6:30-8:30 p.m. Monday and Tuesday, Barnstormers Theater, 112 N.E. Evelyn Ave.; sign up for 15-minute time slot, 541-479-3557, ext, 3 or barnstormersgp@gmail.com.
VARIETY: "Ghostlighting: Theatre in the Dark, 8 p.m. Thursdays, Randall Theater Facebook page; free.
ALBUMS
Dropping Friday:
JIMMY BUFFETT: "Life on the Flip Side"
THE KILLERS: "Imploding the Mirage"
LADY GAGA: "Chromatica"
KIP MOORE: "Wild World"
BOOKS
Released this week:
DEBBIE MACOMBER: "Almost Home"
BERNARD SCHAFFER: "Blood Angel"
JODI THOMAS: "Breakfast at the Honey Creek Cafe"
STUART WOODS: "Bombshell"
REBECCA ZANETTI: "Broken"
VIDEO
Released Tuesday on DVD and Blu-ray:
"ADVENTURES OF RUFUS THE FANTASTIC PET:" Two friends find a strange creature and a wizard who are trying to gather ingredients for a spell to save their world, but when their magical book is stolen, they must find it as well. PG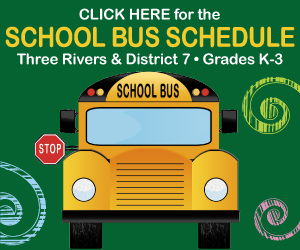 "ENDINGS, BEGINNINGS": A woman (Shailene Woodley) spends a year dating and finds heartbreak and love and finally herself in this romantic drama. Not rated.
"THE INVISIBLE MAN": A woman's abusive ex kills himself, but after a series of coincidences, she comes to believe he's still stalking her in this thriller starring Elizabeth Moss. R
"WILDLIFE": A teen must navigate his mother's complicated personality after his father leaves for a dangerous job in this film festival fave from 2018. With Jake Gyllenhaal, Ed Oxenbould, Carey Mulligan. PG-13
TV SERIES RELEASES: "The Deuce: The Complete Third Season," "Queen of the South: The Complete Fourth Season," "Silicon Valley: The Complete Sixth Season"
DIGITAL RELEASES: "The Hunt," "The Roads Not Taken"; to release Friday, "Debt Collectors"