MUSIC
VARIETY: Leonard Griffee Blues Band, 4-8 p.m. Friday; Jim Lesher & The Western Express, 4-8 p.m. Saturday; Saucy, 4-8 p.m. Sunday, and Jen Ambrose, 3-7 p.m. Monday, Galice Resort, 11744 Galice Road, Galice; free; 541-476-3818.
ACOUSTIC VARIETY: David Cahalan, 2-5 p.m. Saturday and Sunday, Augustino Estate & Vineyard, 15995 N. Applegate Road; free; 541-846-1881.
COUNTRY: Dustin Clark of Fogline, 1-4 p.m. Sunday, Troon Vineyard, 1475 Kubli Road; free; 541-846-9900.
ALBUMS
Dropping Friday:
STEVE EARLE & THE DUKES:
"Ghosts of West Virginia"
INDIGO GIRLS: "Look Long"
THE 1975: "Notes On A Conditional Form"
BOOKS
Released this week:
WENDY CLARKE: "The Bride"
SUZANNE COLLINS: "The Ballad of Songbirds and Snakes"
VIDEO
Released Tuesday on DVD and Blu-ray:
"BRAHMS: THE BOY II:" After a family moves into an old mansion, the son makes friends with an antique doll in this thriller starring Katie Holmes. PG-13
"EMMA": In 1800s England, young Emma Woodhouse meddles in the personal lives of all around her in this new version of the Jane Austen story starring Anya Taylor-Joy. PG
"SONIC THE HEDGEHOG": After a small town cop discovers an extremely fast blue hedgehog, they join forces to foil a villain. With James Marsden and Jim Carrey. PG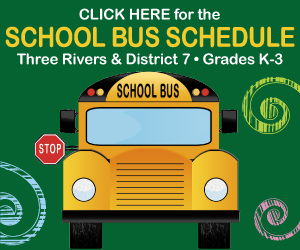 "THE WAY BACK": Ben Affleck plays a former high school basketball phenom who walked away from the game, but returns to his school as a coach. R
TV SERIES RELEASES: "Call the Midwife: Season Nine," "Fear the Walking Dead: Season 5," "The Good Place: The Final Season"
DIGITAL RELEASES: Released Tuesday, "Body Cam," "Buffaloed," "Last Moment"; due to release Friday, "Inheritance."