CONCERTS
REVUE: "With Every Christmas Card I Write," 7 p.m. Friday and Saturday, 2 p.m. Sunday, Randall Theatre, 20 S. Fir St., Medford. $15; 541-6432-3258.
HOLIDAY: Messiah Sing-along, 3 p.m. Sunday, River Valley Church, 405 N.E. Sixth St. Free; 541-955-4833.
HOLIDAY: Pink Martini, 7 p.m. Sunday, Craterian Theater, 23 S. Central Ave., Medford. $64-$76; 541-779-3000.
VARIETY: Cascade Clarinet Consort and Siskiyou Saxophone Orchestra, 7:30 p.m. Tuesday, SOU Music Recital Hall, 450 S. Mountain Ave., Ashland; $5-$10; 541-552-6348, oca.sou.edu.
ON STAGE
CHILDREN'S TALE "The Velveteen Rabbit," 11 a.m. Saturday, Collaborative Theatre Project, 555, Medford Center, Medford; $5 suggested; repeats Dec. 7 and 14; 541-779-1055.
BALLET: "The Nutcracker," 7 p.m. Saturday, 3 p.m. Sunday, North Medford High School, 1900 N. Keene Way Drive, Medford. $5-$10; 541-772-1362.
HOLIDAY: "The Story of Ebenezer Scrooge or A Christmas Carol," 3 p.m. Monday, Rogue River Library, 412 E. Main St, Rogue River. Free; 541-864-8850.
MUSICAL: "Peter Pan," 8 p.m. Friday and Saturday, 2 p.m. Sunday, Camelot Theatre, 101 Talent Ave., Talent; $30-$38; 541-535-5250.
EVENTS
PHYSICAL: Turkey Trot, 5k run and 2-mile fun run, 8 a.m. Thursday, Grants Pass Family YMCA, 1000 Redwood Ave. $35-$45; 541-474-0001.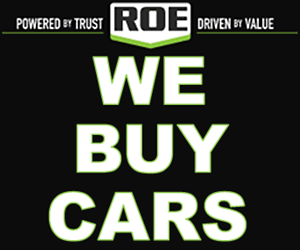 ART: Harvest Show of Fine Woodworking, 10 a.m.-7 p.m. Friday, 10 a.m.-6 p.m. Saturday, 10 a.m.-4 p.m. Sunday, OSF Hay-Patton Rehearsal Center, 30 S. First St. Ashland. Free admission; siskiyouwoodcraftguild.org.
HOLIDAY: Downtown Grants Pass Christmas Tree Lighting, 5:30 p.m. Friday, Fifth and G streets. Free; 541-476-7574.
HOBBIES: Rogue Valley Railroad Show, 10 a.m.-5 p.m. Saturday and Sunday, Jackson County Expo, Central Point. $1; 541-613-1638.
SCI-FI: Colin Cantwell, concept artist and model maker for Star Wars spaceships, 11 a.m.-1 p.m. Saturday, Iguana Comics, 401 S.E. Sixth St. Free, autographs $25; 541-474-9730.
LITERARY: Carole Beers, 11 a.m.-2 p.m. Saturday, Oregon Books and Games, 150 N.E. E St. Free; 541-476-3132.
HOLIDAY: Community Christmas Tree Lighting, 5 p.m. Saturday, Oregon Caves Chevron, Redwood and Caves highways, Cave Junction. Free; 541-592-3326.
HOLIDAY: Pie and Ice Cream Social, 5 p.m. Sunday, Josephine County Fairgrounds. Free; 541-476-3215.
ALBUMS
Dropping Friday:
JUDY COLLINS, JONAS FJELD: "Winter Stories"
THE FLAMING LIPS: "Soft Bulletin: Life at Red Rocks"
JOE PESCI: "Still Singing"
ROBBIE WILLIAMS: "Christmas Present"
BOOKS
Released this week:
MICHAEL ERIC DYSON: "Jay-Z: Made in America"
MELINDA METZ: "Mac on a Hot Tin Roof"
JAMES PATTERSON: "Criss Cross," "Ali Cross," "13-Minute Murder"
NORA ROBERTS: "The Rise of Magicks"
DANIELLE STEEL: "Spy"
J.R. WARD: "Where Winter Finds You"
SHERYL WOODS: "Winter's Proposal"
VIDEO
Released Tuesday:
"ANGEL HAS FALLEN": A government agent (Gerard Butler) is framed for a presidential assassination attempt and must avoid capture as he tracks the real conspirators. R
"DON'T LET GO": After a man's family is murdered, he gets a call from one of them and wonders whether she's a ghost, if he's mad or something else is happening. With Alfred Molina, David Oyelowo. R
"WHERE'D YOU GO, BERNADETTE": A cutting edge architect (Cate Blanchett) now a loving mom to a teen and wife to a high-powered exec, takes on an adventure to get her own life back. PG-13
FROM TV: "Blindspot: The Complete Fourth Season"