CONCERTS
BRITT BITS: This week at Britt Festivals in Jacksonville: Lost '80s Live, 6:30 p.m. today, $32-$56; Gov't Mule, 7 p.m. Friday, $29-$46; The Beach Boys, 7:30 p.m. Wednesday, $33-$69; contact 541-773-6077, brittfest.org.
SURF PUNK: The Deadlies, 6 p.m. Friday, Pear Blossom Park at the Commons. 312 E. Fourth St., Medford. Free; 541-774-2400.
REGGAE, ROOTS: Stephen Marley with Jah Sun opening, 7 p.m. Saturday, Earth People's Park, 1313 Rockydale Road, Cave Junction; $36, at eventbrite.com.
HARD ROCK: Zepparella, 8 p.m. Saturday, Rogue Theater, 143 S.E. H St. $25; 541-471-1316.
PIANO: George Winston, 7:30 p.m. Wednesday, Craterian Theater, 23 S.Central Ave., Medford. $35-$42; 541-779-3000.
ON STAGE
MUSICAL: "Fiddler on the Roof," 7 p.m. Friday, 2 and 7 p.m. Saturday, 2 p.m. Sunday, Grants Pass High School Performing Arts Center, Eighth and Olive streets. $7-$15; 541-450-9334.
COMEDY: Comedy Night, 8 p.m. Friday, Randall Theatre, 20 S. Fir St., Medford. $5;-$10; 541-632-3258.
MUSICAL: "Sweeney Todd," 8 p.m. Friday, 1 and 8 p.m. Saturday and Sunday, Oregon Cabaret Theatre, First and Hargadine streets, Ashland. $29-$43; 541-488-2902.
EVENTS
BACK TO SCHOOL: Kids Care Fair, 9 a.m.-2 p.m Saturday, Parkway Christian Center, 229 N.E. Beacon Drive. Free; 541-479-2639.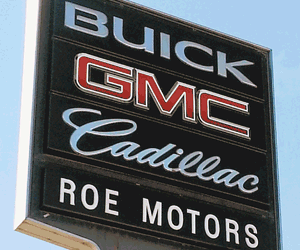 FAMILY FUN: Labor Day Festival, games, vendors, parade, food, Saturday through Monday, Jubilee Park, Cave Junction; admission is free; 541-659-1074.
LITERARY: Young adult author J.J. Welch, 11 a.m.-2 p.m. Saturday, Oregon Books and Games, 150 N.E. E St. Free; 541-476-3132. WHEELS: Multicultural Car & Bike Show, 8 a.m.-2 p.m. Saturday, Rogue Valley Mall, Medford. Free; 541-821-7838.
BEER: Grants Pass Brewfest, 1-6 p.m. Sunday, Oregon Pour Authority parking lot, 235 S.E. Seventh St.; $20, includes glass and five drink samples.
WATER FUN: Labor Day Invitational hydroplane boat race, noon Monday, Griffin Park to Baker Park; free for spectators.
ALBUMS
Dropping Friday:
COMMON: "Let Love"
SHERYL CROW: "Threads"
LANA DEL REY: "NFR!"
BON IVER: "I, I"
TRISHA YEARWOOD: "Every Girl"
BOOKS
Released this week:
G.A. AIKEN: "The Blacksmith Queen"
ILONA ANDREWS: "Sapphire Flames"
DAVID LAGERCRANTZ: "The Girl Who Lived Twice"
FERN MICHAELS: "Hot Shot"
CARLA NEGGERS: "Rival's Break"
LOUISE PENNY: "A Better Man"
DANIELLE STEEL: "The Dark Side"
VIDEO
Released Tuesday:
"GODZILLA: KING OF THE MONSTERS": A scientific organization works to save humanity as Godzilla, Mothra, Rodan and King Ghidorah stomp out of myth for a real fight to dominate earth. With Kyle Chandler, Vera Farmiga. PG-13
"rocketman": The story of Elton John's rise to fame, search for love, fight for sobriety and happiness, starring Taron Egerton, Jamie Bell, Richard Madden. R
"the secret life of pets 2": Animated feature rejoins Max and his pals from the apartment as they face new challenges. Max's owner Kate gets married and has a baby while Gidget tries to rescue a fave toy and Snowball tries to free a white tiger. Voices of Patton Oswalt, Kevin Hart, Dana Carvey. PG.
FROM TV: "A Million Little Things, Season One," "Chicago Fire: Season 7," "Chicago Med: Season Four," "NCIS: Los Angeles, Season 10," "The Rookie: Season One."