CONCERTS
OLDIES: Timeless, 6:30 p.m. today, Merlin Community Park, 100 Acorn St., Merlin. Free.
COUNTRY: Mark Chesnutt, with Billy Lund and Whiskey Weekend opening, 7 p.m. today, Josephine County Fairgrounds; admission $6-$10, concert $20-$30; 541-476-3215.
BLUES: David Pinsky, 5:30 p.m. Friday, Plaisance Ranch, 16955 Water Gap Road, Williams. Free; 541-846-7175.
SOUTHERN ROCK: Georgia Satellites, with Circle of Stone, opening, 6 p.m. Friday, The Farm, 1701 White Schoolhouse Road, Cave Junction. $25; 541-415-1062.
CELTIC ROCK: Tempest, 6 p.m. Friday, Pear Blossom Park at the Commons. 312 E. Fourth St., Medford. Free; 541-774-2400.
BRITT BITS: This week at Britt Festivals in Jacksonville: O.A.R., 6:30 p.m. Friday, $29-$36; Taj Mahal with Mark Cohn and Blind Boys of Alabama, 7 p.m. Saturday, $33-$57; contact 541-773-6077 or brittfest.org.
ROCK: East Main Band, 7 p.m. Friday, Oak Knoll Golf Course, 3070 Highway 66, Ashland. Free; 541-482-4311.
BLUEGRASS: Blades of Grass, 2-p.m. Sunday, Ashland Library, 410 Siskiyou Blvd., Ashland. Free; 541-774-6996.
JAZZ AMERICANA: Max Hatt and Edda Glass, 7 p.m. Wednesday, Grants Pass Museum of Art, 229 S.W. G St. $15; 541-479-3290.
ON STAGE
BURLESQUE: Tana's Big Top Burlesque, 8 p.m. Friday and Saturday, Ashland Armory, 208 Oak St., Ashland. $30-$50; liveatthearmory.com.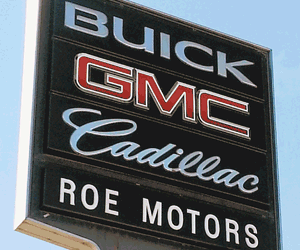 EVENTS
FAMILY FUN: Josephine County Fair, 10 a.m.-11 p.m. today through Saturday, Josephine County Fairgrounds. $6-$10; 541-476-3215.
FILM: "Snatched," dusk Friday, The Farm, 1701 White Schoolhouse Road, Cave Junction. $2, adults only,
VENDORS: It's the Berries, 8 a.m.-4 p.m. Saturday, 9 a.m.-1 p.m. Sunday, Rogue Community College Learning Center, 24353 Redwood Highway, Kerby. Free; 541-592-6150, 541-592-6433.
VEHICLES: Thunderstruck Xtreme Bike Show & Street Party, 11 a.m.-5 p.m. Saturday, Rogue Regency Inn, 2300 Biddle Road, Medford. Free for spectators.
ALBUMS
Dropping Friday:
RODNEY CROWELL: "Texas"
THE HOLD STEADY: "Thrashing Thru the Passion"
KILLSWITCH ENGAGE "Atonement"
SLEATER-KINNEY: "The Center Won't Hold"
SNOOP DOGG: "I Wanna Thank Me"
BOOKS
Released this week:
C.J. BOX: "The Bitterroots"
STEPHEN COONTS: "The Russia Account"
DAV PILKEY: "For Whom the Ball Rolls"
J.R. WARD: "Blood Truth
STUART WOODS: "Contraband"
VIDEO
Released Tuesday:
"ALL IS TRUE": At the height of his fame, William Shakespeare's Globe Theatre burns and his son dies, leading him home to reconnect with his wife and family. Kenneth Branagh as Shakespeare with Judi Dench, Ian McKellen.
"AVENGERS: ENDGAME": Thanos acquired unlimited power in the previous film and the superheroes he hasn't vanquished combine to take the fight to the villain and try to reverse the destruction he's caused. (With Robert Downey Jr., Chris Evans, Chris Hemsworth, Mark Ruffalo, Scarlett Johansson. PG-13
"FINDING STEVE MCQUEEN": In 1972, a group of thieves with a love for Steve McQueen try to pull of a $30 million heist. With Travis Fimmel, Forest Whitaker. R.
"UNPLANNED": An activist who works at Planned Parenthood changes her opinion in this drama starring Ashley Bratcher. R
FROM TV: "Homeland Season 7," "Mr. Mercedes Season 2," "New Amsterdam, Season One," "Riverdale: The Complete Third Season," "The Blacklist, Season 06"