CONCERTS
COUNTRY: Buck Harms and Country Pride, 6:30 p.m. today, Merlin Community Park, 100 Acorn St,. Free; 541-660-2364.
LATIN: Salsa Brava, 6 p.m. Friday, Pear Blossom Park at the Commons. 312 E. Fourth St., Medford,. Free; 541-774-2400.
BRITT BITS: This week at Britt Festivals in Jacksonville: Britt Festival Orchestra, 8 p.m. Friday and Sunday, $10-$45; The Piano Guys, 7:30 p.m. Tuesday, $36-$72. Call 541-773-6077 or visit brittfest.org.
PEACE SOUNDS: Paul Temple Radiance Matrix, 7:30 p.m. Saturday, Jackson Wellsprings, 2253 Highway 99 N., Ashland. $20; 541-482-3776.
ROCK: Bob Luna and the Lunatics, 2 p.m. Sunday, Deer Creek Vineyard, 2680 Deer Creek Road, Selma; free; 541-597-4226.
ON STAGE
YOUTH MUSICAL: "Schoolhouse Rocks," 7 p.m. today and Friday, Grants Pass High School Performing Arts Center, Eighth and Olive streets. Free; 541-474-0001.
SHORT PLAYS: "Moonlighting 2019: Protest and Persuasion," 8 p.m. today, 2 p.m. Friday, 8 p.m Saturday, Grizzly Peak Winery, 600 E. Nevada St., Ashland; 2 p.m. Sunday, Carpenter Hall, 15 S. Pioneer St., Ashland. $15; 541-646-2971.
'60S POP ROCK: "Spotlight on the Mamas & the Papas," 8 p.m. Friday and Saturday, 2 p.m. Sunday, Camelot Theatre, 101 Talent Ave., Talent. $10-$31; 541-535-5250.
EVENTS
LITERARY: Poetry Sharing, 7 p.m. Friday, Grants Pass Museum of Art, 229 S.W. G St. Free; 541-479-3290.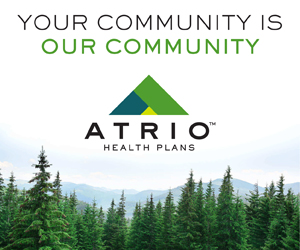 OUTDOOR FILM: "The Sandlot," dusk, Friday, Reinhart Volunteer Park, Lincoln and Webster roads. Free, all ages; 541-471-6435.
OUTDOOR FILM: "Guns for Hire," dusk Friday, The Farm, 1701 White Schoolhouse Road, Cave Junction. $2, adults only.
BENEFIT: Parking lot book sale, 9 a.m.-2 p.m. Saturday, Oregon Books & Games, 150 N.E. E St. benefits KS Wild and Josephine County Historical Society; 541-476-3132.
FAMILY FUN: Josephine County Fair, 10 a.m.-11 p.m. starting Wednesday, Josephine County Fairgrounds. $6-$10; 541-476-3215.
ALBUMS
Dropping Friday:
DENZEL CURRY: "Zuu"
ELECTRIC YOUTH: "Memory Emotion"
TORI KELLY: "Inspired by True Events"
RICK ROSS: "Port of Miami 2"
SLIPKNOT: "We Are Not Your Kind"
BOOKS
Released this week:
MARIE BENEDICT: "The Only Woman in the Room"
SANDRA BROWN: "Outfox"
ROBERT CRAIS: "A Dangerous Man"
JAMES PATTERSON, CANDICE FOX: "The Inn"
RUTH WARE: "The Turn of the Key"
VIDEO
Released Tuesday:
"AMAZING GRACE": Aretha Franklin documentary. G
"THE CURSE OF LA LLORONA": A social worker and her children are dawn into a supernatural realm in this thriller. R
"POKEMON: DETECTIVE PIKACHU": Animated feature about a boy who finds a Pikachu who wants to be a detective. PG.
"POMS": A group of women form a cheer squad at their retirement community. With Diane Keaton, Jacki Weaver, Rhea Perlman. PG-13
FROM TV: "Descendants 3," "Knightfall: Season 2," Strike Back: Season 6," "Good Doctor, Season 02," "Outpost, Season 1"