CONCERTS
COUNTRY: Jim Lesher and The Western Express, 6:30 p.m. today, Merlin Community Park, Merlin. Free; 541-660-2364.
ALT ROCK: Fortune's Folly, 6 p.m. Friday, Pear Blossom Park at the Commons. 312 E. Fourth St., Medford. Free; 541-774-2400.
VARIETY: Dusty Jones & The Devils High Society, 7 p.m. Friday, Jubilee Park, Cave Junction. Free; 541-592-3326.
BRITT BITS: This week at Britt Festivals in Jacksonville: Britt Festival Orchestra, 8 p.m. Friday and
8 p.m. Sunday, $10-$45; Teddy's Discovery Pops Night, 7:30 p.m. Tuesday, $10-$20; Jackson Browne, 7:30 p.m. Wednesday, $45-$99. Contact 541-773-6077, brittfest.org.
BENEFIT: BreastFest, with music by Glenn Cannon, Dusty Jones and Rose Whittman, 4-11 p.m. Saturday, The Farm, 1701 White Schoolhouse Road, Cave Junction. $10-$15; 541-415-1062.
BLUES, ROCK: Broadway Phil & The Shouters, 6:30 p.m. Tuesday Riverside Park. Free; 541-476-7717.
VARIETY: SisQJam, 2-9 p.m. Saturday, Mount Ashland Ski Area, 11 Mount Ashland Ski Road, Ashland; $18-$25; mtashland.com.
EVENTS
ANTIQUES: Barnstormers' Vintage Fair, 4-9 p.m. Friday, 9 a.m.-3:30 p.m. Saturday, Jackson County Expo, Central Point. $5-$10; barnstormersvintagefair.com.
ART: First Friday Live, 5-9 p.m. Friday. downtown Grants Pass. Free; 541-450-6180.
FILM: "LEGO Movie 2: The Second Part," dusk Friday (smoke conditions permitting), Redwood Park, 1395 Dowell Road. Free; 541-471-6435.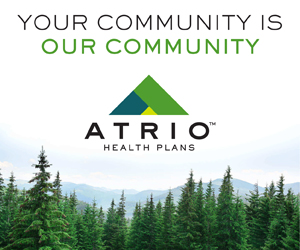 HISTORY: Guided tours, 1-3 p.m. Saturday, Schmidt House, 508 S.W. Fifth St.; $10; 541-479-7827.
ALBUMS
Dropping Friday:
BERLIN: "Transcendance"
TYLER CHILDERS: "Country Squire"
RUSSIAN CIRCLES: "Blood Year"
TY SEGALL: "First Taste"
VOLBEAT: "Rewind, Replay, Rebound"
BOOKS
Released this week:
pierce brown: "Dark Age"
CATHERINE COULTER: "Labyrinth"
LISA JACKSON: "Willing to Die"
IRIS JOHANSEN: "Smoke Screen"
SHARI LAPENA: "Someone We Know"
FERN MICHAELS: "Far and Away"
RICHARD RUSSO: "Chances Are..."
TUI T. SUTHERLAND: "The Poison Jungle"
VIDEO
Released Tuesday:
"THE INTRUDER": A couple buys the perfect house, but th eprevious owner won't let go in this thriller with Dennis Quaid. PG-13
"LONG SHOT": In this romantic comedy, a mischief making journalist reconnects with his former babysitter, a diplomat (Seth Rogen, Charlize Theron). R
"UGLY DOLLS": Animated comedy, adventure about a group of not-so-gorgeous dolls who find they're beautiful on the inside and help others to see that in everyone. PG.
"THE WHITE CROW": The story of dancer Rudolf Nureyev's rise to celebrity and how he slipped the KGB to defect to the West. With Oleg Ivenko, Ralph Fiennes. R
FROM TV: "Deadly Class, Season 1," "The Good Place, Season 3"