CONCERTS
R&B: Relative Soul, 6:30 p.m. today, Merlin Community Park, 100 Acorn St., Merlin. Free; 541-660-2364.
'50S & '60S: Sound Stage Revue, 6:30 p.m. Friday, Town Center Plaza, Sixth and G streets. Free; 541-476-7574.
FOLK: SunRose, 7 p.m. Friday, Jubilee Park, Cave Junction. Free; 541-592-3326.
BRITT BITS: This week at Britt Festivals in Jacksonville: Britt Festival Orchestra, 8 p.m. Friday, 8 p.m. Sunday, $10-$45; 541-773-6077, brittfest.org.
ELVIS: Cody Slaughter, 9 p.m. Saturday, Town Center Plaza, Sixth and G streets. Free; 541-476-7574.
REGGAE: The Green, 9 p.m. Sunday, Ashland Armory, 208 Oak St., Ashland. $20-$25; liveatthearmory.com.
FUNK, BLUES: Mo'Jo Boogie, 6:30 p.m. Tuesday, Riverside Park. Free; 541-476-7717.
ON STAGE
MELODRAMA: "Someone Save My Baby, Ruth," 7:30 p.m. Friday and Saturday, 2 p.m Sunday, Barnstormers Theatre, 112 N.E. Evelyn Ave. $15; 541-479-3557.
MUSICAL: "Freaky Friday," 7:30 p.m. Friday, 3 p.m. Saturday, Craterian Theater, 23 S.Central Ave., Medford. $15-$25; 541-779-3000.
MUSICAL: "Man of LaMancha," 7:30 p.m. Friday and Saturday, 2 p.m. Sunday, Randall Theatre, 20 S. Fir St., Medford. $5-$24; 541-632-3258.
DRAMA: "How to Catch Creation," 8 p.m. Saturday, Thomas Theatre, Oregon Shakespeare Festival, Ashland; $40-$105; 541-482-4331.
EVENTS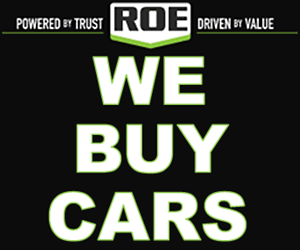 RETRO FUN: Back to the Fifties, through Saturday, Grants Pass. Events include poker run, car shows, car cruise, concerts. See travelgrantspass.com for schedule.
SOCIAL: Pie and Ice Cream Social, 4-7 p.m. Friday, Schmidt House, Fifth and J streets. $5.
REPAIRS: Fix-It Fair, 10 a.m.-2 p.m. Saturday, Lorna Byrne Middle School, 102 S. Junction Ave., Cave Junction. Free; spiralliving.org.
BENEFIT: Win for Animals, dinner, music, raffles, 4:30 p.m. Saturday, Fruitdale Grange, 1440 Parkdale Drive; $15, benefits The Toby Fund; 541-866-2527.
ALBUMS
Dropping Friday:
chance the rapper: "The Big Day"
FREDDIE GIBBS with MADLIB: "Bandana"
ANDY GRAMMER: "Naive"
JUSTIN MOORE: "Late Nights and Longnecks"
OF MONSTERS AND MEN: "Fever Dream"
SOUNDGARDEN: "Live from the Artists Den"
VIOLENT FEMMES: "Hotel Last Resort"
BOOKS
Released this week:
DAVID BALDACCI: "One Good Deed"
HEATHER GRAHAM: "The Seekers"
PENELOPE SKY: "The Wolf and His Wife"
BELLA THORNE: "The Life of a Wannabe Mogul"
TIMOTHY ZAHN: "Thrawn: Treason"
VIDEO
Released Tuesday:
"ALITA: BATTLE ANGEL": A cyborg, put together by a scientist who found her in a dumpster, discovers her potential and must decide whether to be the fighter her programming suggests, or pursue her own path. Starring Rosa Salazar, Christoph Waltz. PG-13
"HELLBOY": Hellboy's backstory begins with a Nazi experiment, then moves to the present where he's an occult investigator who is coming to believe he may hold the apocalypse in his hand. Starring David Harbour. R
"MISSING LINK": Animated feature about an adventurer who searches for mythological monsters and has a chance to meet a Bigfoot when he travels from England to the Pacific Northwest. Voices of Hugh Jackman, Zach Galifianakis, Zoe Saldana, Stephen Fry. PG.
FROM TV: "Manifest: Season 1"