CONCERTS
BRITT BITS: This week at Britt Festivals in Jacksonville: Rain — A Tribute to the Beatles, 8 p.m. today, $29-$57; Chase Rice, 7:30 p.m. Monday, $29-$45; Third Eye Blind, 7:30 p.m. Sunday, $39-$75; Little River Band, 7:30 p.m. Wednesday, $32-$52. Contact 541-773-6077, brittfest.org.
CLASSIC ROCK: Medford Cruise concert, with KOBI DJs, Derk Deon and the Vaughns, Sound Stage Revue, 5:30-10 p.m. Friday, Main Street and Riverside, Medford. Free.
FOLK: Rosie Wittman, 7 p.m. Friday, Jubilee Park, Cave Junction. Free; 541-592-3326.
ROCK: Music by Haven Yates, Ghost Kings, Nordic Daughter, 8 p.m. Friday, Eaden Ballroom, 244 S.W. K St.. $5, all ages.
COUNTRY: Billy Lund and Whiskey Weekend, 6:30 p.m. Tuesday, Riverside Park. Free; 541-476-7717.
ON STAGE
BALLET: "Surealia," 7 p.m. Friday, 1 and 7 p.m. Saturday, Crater Performing Arts Center, 655 N. Third St., Central Point. $10-$20; 541-773-7272, studioroxander.com.
DANCE: Fusion Dance Academy, 6:30 p.m. Saturday, Craterian Theater, 23 S. Central Ave., Medford. $18-$25; 541-779-3000.
DANCE: Celebrate Dance, 7 p.m. Saturday, Grants Pass Performing Arts Center, Eighth and Olive streets. $12-$16; 541-916-8384.
EVENTS
BEER: Southern Oregon Craft Brew Festival, 4-9 p.m. Friday, noon-8 p.m. Saturday, Parks Blocks at Medford Commons, Medford. $25-$44; socbrewfest.com.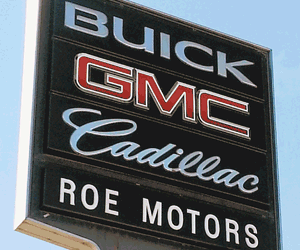 PLANES: Grants Pass Airport Day, 8 a.m.-3 p.m. Saturday, Grants Pass Airport, 1441 Brookside Blvd. Free; 541-955-4535.
HISTORY: Early Day Gas Engine and Tractor Association Show, 9 a.m.-5 p.m. Saturday, 9 a.m.-4:30 p.m. Sunday, Pottsville, Pleasant Valley Road off Monument Drive. $5-$6; 541-761-7319.
KIDS' STUFF: Frog O'Faire Children's Festival, 10 a.m.-3 p.m. Saturday, Riverside Park. Free.
MUSIC & MORE: Porchfest, 11 a.m.-3 p.m. Saturday, Lawnridge Park area. Free; 541-236-5752.
HORSES: Racing on the Rogue, horse racing, 1 p.m. Saturday and Sunday, Grants Pass Downs, Josephine County Fairgrounds. $4; 541-476-3215.
FAMILY FUN: Pollinator Parade, 4 p.m. Wednesday, Illinois Valley Library, 209 W. Palmer St. Cave Junction. Free; 541-415-2614.
ALBUMS
Dropping Friday:
BASTILLE: "Doom Days"
baroness: "Gold & Grey"
MADONNA: "Madame X"
KEB' MO': "Oklahoma"
THE CHRIS ROBINSON BROTHERHOOD: "Servants of the Sun"
BRUCE SPRINGSTEEN: "Western Stars"
BOOKS
Released this week:
TOM CLANCY: "Enemy Contact"
CLIVE CUSSLER: "The Oracle"
SUSAN MALLERY: "The Summer of Sunshine and Margot"
MARY ALICE MONROE: "The Summer Guests"
JOANN ROSS: "Summer on Mirror Lake"
RANDY TARABORRELLI: "The Kennedy Heirs"
JENNIFER WEINER: "Mrs. Everything"
VIDEO
Released Tuesday:
"CAPTAIN MARVEL": Crack Air Force pilot Carol Danvers (Brie Larson) solves her history and becomes Captain Marvel and joins Starforce as her mentor had intended. PG-13
"CAPTIVE STATE": After years under alien rule, Chicago is ground zero for a battle to resist and oust the occupiers. With John Goodman, Vera Farmiga. PG-13
"FIVE FEET APART": Teens suffering from serious illness in the hospital fall in love, though they can't touch due to their conditions. PG-13.
"THE MUSTANG": A violent prisoner (Matthias Schoenaerts) opts into a program to break wild mustangs, which begins to turn his life around. R.