CONCERTS
INDIE ROCK: The Evening Shades, 5 p.m. Friday, South Bartlett and Main streets, Medford. Free; 541-821-7838.
ROCK: Floater, 8 p.m. Friday, Rogue Theatre, 143 S.E. H St. $20; 541-471-1316.
JAZZ DJ: Mark Farina, 9 p.m., Friday, Ashland Armory, 208 Oak St., Ashland. $25-$30; liveatthearmory.com.
EDGY INDIE: Bret Levick, 7:30 p.m. Saturday, Barnstormers Theatre, 112 N.E. Evelyn Ave. $15; 541-479-3557.
CLASSICAL: Rogue Valley Symphony, 3 p.m. Sunday, Grants Pass High School Performing Arts Center, Eighth and Olive streets. $15-$45; 541-708-6400.
JAZZ: Darrell Grant, 7 p.m. Sunday, Old Siskiyou Barn, Ashland. $10-$25; 541-488-3869.
ON STAGE
MUSICAL: "Spotlight on Fleetwood Mac," 8 p.m. Friday and Saturdays, 2 p.m. Sunday, Camelot Theatre, 101 Talent Ave., Talent. $26-$33; 541-535-5250.
EVENTS
OLDER ADULTS: Southern Oregon Senior Resource Fair, 9 a.m.-3 p.m. Friday, Josephine County Fairgrounds. Free; 541-415-1288.
YUMMY: Healthy Food Festival,
9 a.m.-5 p.m. Saturday, Grants Pass High School Commons, 831 N.E. Ninth St. Free; 541-543-8052.
CURRENCY: Coin, Currency and Token Show, 10 a.m.-5 p.m. Saturday, 9 a.m.-4 p.m. Sunday, Josephine County Fairgrounds,. Free; 541-471-6048, 541-476-0629.
ART: Open Studios: How Art is Made, 11 a.m.-4 p.m. Saturday and Sunday, Grants Pass area in self-guided tour; $20; 541-479-3290.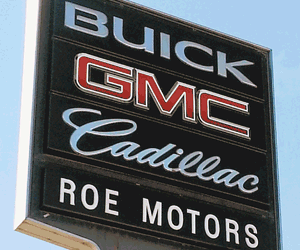 BENEFIT: Shining a Light on Hunger, dinner, music, raffle, silent auction, 4 p.m. Saturday, Raptor Creek Farm, 3658 Upper River Road. $50; 541-479-5556.
MOVIES: Drive-In Night with three comedy films, 7 p.m. Saturday, Selma Community and Education Center, 18255 Redwood Highway, Selma. $5 per car; 541-291-8860.
BENEFIT: Wildlife Fiesta, 10 a.m.-3 p.m Sunday, Wildlife Images, 11845 Lower River Road. $12-$24; 541-476-0222.
ALBUMS
Dropping Friday:
BEARTOOTH: "Disease"
CHER: "Dancing Queen"
DAVE GROHL: "Play"
LORETTA LYNN: "Wouldn't It Be Great"
MUDHONEY: "DIgital Garbage"
TOM PETTY AND THE HEARTBREAKERS: "An American Treasure" (box set)
SLASH: "Living the Dream"
ROD STEWART: "Blood Red Rose"
BOOKS
Released Tuesday:
kate atkinson: "Transcription"
PAULO COELHO: "Hippie"
VINCE FLYNN: "Red War"
HANK GREEN: "An Absolutely Remarkable Thing"
CARL HIAASEN: "Squirm"
TIM TEBOW: "This Is The Day"
VIDEO
Released Tuesday:
"SOLO: A STAR WARS STORY": Learn the backstory for Solo, how he met Chewbacca, Lando Calrissian and survived the criminal underworld to become one of the saga's most unlikely heroes. PG-13
"THE ROW": A freshman pledge, whose dad is investigating a campus murder, finds herself involved in a sorority secret plot. R
"THE SEAGULL": A family spending Memorial Day in rural New England confronts the volatile nature of love in this version of Checkhov's classic play starring Saoirse Ronan, Annette Bening, Elisabeth Moss. PG-13
UPCOMING: Due Oct. 2 are "Sicario: Day of the Soldado," "S.M.A.R.T. Chase," and "The 12th Man."