CONCERTS
INDIE FOLK: Tina and Her Pony, 7 p.m. tonight, Grants Pass Museum of Art, 229 S.W. G St. $15; 541-479-3290.
BRITT BITS: This week at Britt Festivals in Jacksonville: Jake Owen, 7:30 p.m. today, $39-$99; Lyle Lovett and His Large Band, 7:30 p.m. Friday, $32-$58. Contact
800-882-7488, brittfest.org.
CLASSICAL VIOLIN: Jaime Jorge, 6 p.m. Saturday, Seventh-day Adventist Church, 1360 N.E. Ninth St. Free; 541-476-6313.
PIANO: Lisa De La Salle, 7:30 p.m. Saturday, SOU Music Recital Hall, 450 N. Mountain Ave., Ashland. $20; 541-552-6348.
JAZZ PIANO: George Winston, 8 p.m. Saturday, Rogue Theatre, 143 S.E. H St $38-$58; 541-471-1316.
JAZZ: Madeleine Peyroux, 8 p.m. Saturday, Craterian Theater, 23 S. Central Ave., Medford. $40.50-$60.50; 541-779-3000.
VARIETY: Southern Oregon Singer Songwriter Festival, noon-8 p.m. Sunday, Wilderville Store, 7845 Redwood Highway, Wilderville. $10, free for 12 and younger; 541-476-3934, 541-761-4419.
REGGAE: The Wailers, 9 p.m., Tuesday, Ashland Armory, 208 Oak St., Ashland. $25; liveatthearmory.com.
EVENTS
FOOD & DRINK: Southern Oregon Brew Fest and Battle of the Bones, 4-8 p.m. Friday, noon-10 p.m. Saturday, noon-6 p.m. Sunday, Jackson County Expo, Central Point; $15-$20; attheexpo.com
LITERARY: Author Heather Ransom, 6-8 p.m. Friday, The Rogue Reader, 329 N.E. Sixth St.; author Paul Hoobyar, 11 a.m-2 p.m., Oregon Books, 150 N.E. E St. Free; 541-291-3277.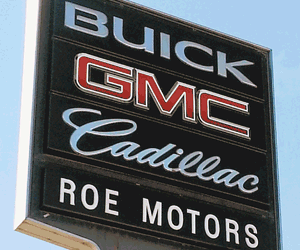 LITERARY: Poetry Sharing, 7 p.m. Friday, Grants Pass Museum of Art, 229 S.W. G St. Free; 541-479-3290.
COOL CARS: Rat Rod Rukkus, 8 a.m.-4 p.m Saturday, Pottsville Museum, 2400 Pleasant Valley Road, Merlin. $2; 541-450-4429, 541-808-1206. See page 1B for more.
MORE COOL CARS: All Corvette Show, 9:30 a.m.-1:30 p.m Saturday, Jim Sigel Chevrolet, 1601 N.E. Seventh St. Free; 541-659-0132, 541-474-7153.
FEATHERED FRIENDS: Bird Mart, 10 a.m.-4 p.m. Sunday, Rogue Valley Square Dance Center, 3377 Table Rock Road, Medford; $2; 541-773-2404.
ALBUMS
Dropping Friday:
asleep at the wheel: "New Routes"
TONY BENNETT, DIANA KRALL: "Love Is Here to Stay"
WILLIE NELSON: "My Way"
RICHARD THOMPSON: "13 Rivers"
THRICE: "Palms"
CARRIE UNDERWOOD: "Cry Pretty"
ANN WILSON: "Immortal"
BOOKS
Released Tuesday:
DAVID BALDACCI: "The Fallen"
CLIVE CUSSLER: "Shadow Tyrants"
DEAN KOONTZ: "The Forbidden Door"
JAMES PATTERSON, NANCY ALLEN: "Juror #3"
NORA ROBERTS: "Captive Star"
NEIL DEGRASSE TYSON: "Accessory to War"
BOB WOODWARD: "Fear: Trump in the White House"
VIDEO
Released this week:
"HEARTS BEAT LOUD": A Brooklyn dad (Nick Offerman) and vintage record store owner tries to keep the connection between himself and his college-bound daughter by starting a weekly jam on the internet. R
UPCOMING: Due Sept. 18 are "Jurassic World: Fallen Kingdom," "Siberia."