CONCERTS
ROCK: Three Dog Night, 7:30 p.m. today, Craterian Theater, 23 S. Central Ave., Medford. $56-$68; 541-779-3000, craterian.org.
CLASSICAL: Cuarteto Latinoamericano, 7:30 p.m. Friday, SOU Music Recital Hall, 450 S. Mountain Ave., Ashland. $5-$38; 541-552-6154.
FUNDRAISER: Karaoke dance party, 8-11 p.m. Saturday, The Haul, 121 S.W. H St.; $5-$20, benefits Undocufund for Fire Relief and Rough 'N Ready Community Kitchen.
EVENTS
BRIDES & GROOMS: Southern Oregon Wedding Show, 10 a.m.-4 p.m. Saturday and Sunday, 1701 S. Pacific Highway, Medford; $2 or two nonperishable food items; 541-476-8558.
EDUCATIONAL: "Narrative of the Life of Frederick Douglass," noon-4 p.m. Saturday, 2-7 p.m. Tuesday, 11 a.m.-4 p.m. Wednesday, Grants Pass Library, 200 N.W. C St. Free; 541-476-0571.
LITERARY: Sierra Faith presents her book, "Absolutely Adored: Stop Choosing Narcissistic Men and Finally Be a Well-Loved Woman," 7 p.m. Monday, Bloomsbury Books, 290 E. Main St., Ashland. Free; 541-488-0029.
ALBUMS
Dropping Friday:
CALEXICO: "The Thread that Keeps Us"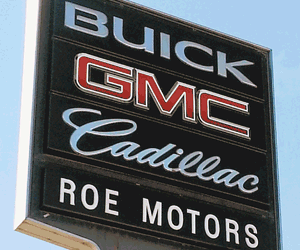 DJANGO DJANGO: "Marble Skies"
LOUDNESS: "Rise to Glory"
TY SEGALL: "Freedom's Goblin"
RICK SPRINGFIELD: "The Snake King"
tribulation: "Down Below"
BOOKS
Released this week:
DARA HORN: "Eternal Life"
JESSICA FELLOWES: "The Mitford Murders"
JAMES PATTERSON, ALEX ABRAMOVICH: "All-American Murder: The Rise and Fall of Aaron Hernandez"
DANIELLE STEEL: "Fall From Grace"
VIDEO
Released Tuesday:
"GEOSTORM": An experimental weather regulating system is subverted to create geostorms as a weapon in this thriller starring Katheryn Winnick, Gerard Butler. PG-13.
"JIGSAW": The eighth installment in the Saw horror franchise with Laura Vandervoort and Tobin Bell. R
"THANK YOU FOR YOUR SERVICE": A group of soldiers returning from Iraq live with the memory of the war while trying to integrate back into their families and community. Stars Miles Teller, Amy Schumer. R.