CONCERTS
STUDENTS: Grants Pass High School band, orchestra and choirs, 7 p.m. today, Grants Pass High School Performing Arts Center, Eighth and Olive streets. $8.
HOLIDAY REVUE: "With Every Christmas Card I Write," 7 p.m. today and Friday, 1 and 7 p.m. Saturday, 1 p.m. Sunday, Randall Theater, 10 E. Third St., Medford. $12; 541-632-3258.
HOLIDAY: Life of Learning Choir, 7 p.m. Friday, Life of Learning Foundation 459 Galice Road, Merlin. Free; 541-476-1200.
SEASONAL: Southern Oregon Concert Band, 7 p.m. Friday, Central Medford High School, 815 S. Oakdale Ave., Medford. Free; 541-324-0404.
SWING: Big Bad Voodoo Daddy, 8 p.m. Friday, Rogue Theatre, 143 S.E. H St. $38-$58; 541-471-1316.
PIANO: John Nilsen, noon, Saturday, Gold Hill United Methodist Church, 416 Fourth St., Gold Hill. Donation; 541-855-7224.
A CAPPELLA: Rogue Valley Harmonizers and guests, 2 p.m. Saturday, Bethany Presbyterian Church, 741 N.W. Fourth St. $10.
CHORAL MUSIC: Southern Oregon Repertory Singers, 7:30 p.m. Saturday, 3 p.m. Sunday, SOU Music Recital Hall, 405 S. Mountain Ave., Ashland. $26-$32; 541-552-0900.
HOLIDAY: Fountainview Orchestra and Singers, 5 and 7:30 p.m. Sunday, 7:30 p.m. Monday, Seventh-day Adventist Church, 1360 N.E. Ninth St. Free, tickets required; 541-476-6313.
AFRICAN: Youssoupha Sidibe, 8 p.m. Monday, Jackson Wellsprings, 2253 Highway 99 N., Ashland. $20; 541-482-3776.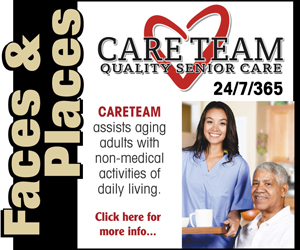 ON STAGE
VINTAGE: Old Time Radio Players, 7 p.m. Friday and Saturday 2 p.m Sunday, Josephine County Fairgrounds. $12-$14; 541-659-7723.
HAWAIIAN: Hula for the Holidays, music, dinner, dance, 5 p.m. Saturday, Ashland Community Center, 59 Winburn Way, Ashland. $10-$17; 541-324-6111.
VARIETY: Naughty But Nice Late Night Cabaret, 11 p.m. Friday and Dec. 22, Oregon Cabaret Theatre, First and Hargadine streets, Ashland. $10; 541-488-2902.
EVENTS
HOLIDAY: Celebration of Christmas Past, 1-4 p.m. Saturday, Schmidt House Museum, 508 S.W. Fifth St. Free; 541-479-5398, 541-479-7827.
HOLIDAY: Hay ride, caroling and Santa, 2-5 p.m. Saturday, Wilderville Store, 7845 Redwood Highway, Wilderville. Free; 541-476-3924.
CDs
Dropping Friday:
ASKING ALEXANDRIA: "Asking Alexandria"
EMINEM: "Revival"
G-EAZY: "The Beautiful and the Damned"
JEEZY: "Pressure"
LINKIN PARK: "One More Light: Live"
BOOKS
Released this week:
PABLO HIDALGO: "Star Wars: The Last Jedi"
J.ROBERT KENNEDY: "The Nazi's Engineer"
MARY MCGARRY MORRIS: "Vanished"
JAMES PATTERSON, MAXINE PIETRO: "The 16th Seduction"
BLAKE PIERCE: "Once Buried"
VIDEO
Released Tuesday:
"KINGSMAN: THE GOLDEN CIRCLE": Very special British agents' headquarters is destroyed leading to cooperation with the U.S. version, Statesman. Stars Taron Egerton, Halle Berry and Julianne Moore. R
"VICEROY'S HOUSE": Hugh Bonneville and Gillian Anderson star as Lord and Lady Mountbatten in a drama about the partition of India in 1947. Not rated.
UPCOMING: Due Dec. 19 are "Dunkirk," "Mother!," "Blood Money," "Stronger."