CONCERTS
FOLK/BLUEGRASS: Acoustic jam, 6 p.m. today, Wild River Pub, 533 N.E. F St. Free; 541-476-5426.
INDIE ROCK: The Evening Shades, 7 p.m. today, Pear Blossom Park, 312 E. Fourth St., Medford. Free.
SOUTHERN GOSPEL: The Nelons, 7:30 p.m. today, Grants Pass High School Performing Arts Center, Eighth and Olive streets; tickets by subscription; 541-479-2199.
ROOTS/FOLK: Laurie Lewis and the Right Hands, 7 p.m. Friday, Grizzly Peak Winery, 1600 E. Nevada St., Ashland. $20; 541-482-5700.
ROCK: The Magpie Salute, 8 p.m. Monday, Rogue Theatre, 143 S.E. H St. $43; 541-471-1316.
JAZZ: Southern Oregon Little Big Band, 7 p.m. Tuesday, Newman United Methodist Church, 132 N.E. B St. Free; 541-479-5369.
ON STAGE
MUSICAL: "Next to Normal,"
7:30 p.m. Friday and Saturday, Craterian Theater, 23 S. Central Ave., Medford. $10-$28; 541-779-3000, craterian.org.
EVENTS
BENEFIT: Unchain Party, 4-7:30 p.m. Friday, Fruitdale Grange, 1440 Parkdale Drive. $20 at the door; benefits Toby Fund; 541-866-2527.
CYCLING: Ride the Rogue, Saturday, Palmerton Park, Rogue River. $30-$50; www.ridetherogue.com.
DOG STUFF: Responsible Dog Ownership Day, 10 a.m.-3 p.m. Saturday, Riverside Park. Free; 541-479-0917.
FAMILY FUN: Saturday Parkways, 11 a.m.-3 p.m. Saturday, Gilbert Creek Park, 1750 N.W. Hawthorne Ave. Free; 541-471-6435.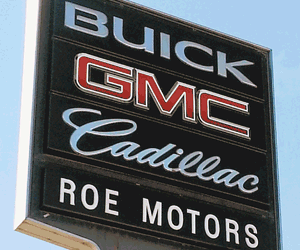 FOOD FUN: Southern Oregon Smoked Salmon Fest, 1-5 p.m. Saturday, Pear Blossom Park, Medford. $10-$25; 541-608-6868.
HISTORY: Amphibious Fire Engine Open House, 10 a.m.-4 p.m. Saturday, 3263 Biddle Road, Medford. Free; 541-499-1356, 541-840-5568.
CDs
Dropping Friday:
FERGIE: "Double Dutchess"
THE KILLERS: "Wonderful Wonderful"
macklemore: "Gemini"
LEON RUSSELL: "On a Distant Shore"
BOOKS
Released Tuesday:
TOM BRADY: "The TB12 Method"
NELSON DEMILLE: "The Cuban Affair"
HANNAH KENT: "The Good People"
JAN KARON: "To Be Where You Are"
BILL O'REILLY, MARTIN DUGARD: "Killing England"
james patterson, JAMES O. BORN: "Haunted"
VIDEO
Released Tuesday:
"WONDER WOMAN": Amazon warrior Diana (Gal Gadot) leaves her home to fight evil after an Allied spy (Chris Pine) and following Nazis threaten her homeland. PG-13
"STARSHIP TROOPERS: TRAITOR OF MARS": CGI animated sequel to the 1997 film, in which Johnny Rico is demoted to a small station on Mars where a surprise attack puts Rico and his recruits on the front line. R
UPCOMING: Due Sept. 26: "Transformers: The Last Night"