CONCERTS
• CHRISTIAN: Matt and Josie Minikus, 5 p.m. Sunday, Seventh-day Adventist Church, 1360 N.E. Ninth St. Free; 541-476-6313.
• ROCK: Music by Short Stories, Creekside, Citysick, Micah McCaw, Source of All Sorrows, 6 p.m. Sunday, Eaden Ballroom, 244 S.W. K St.; $7 suggested donation.
• NEW AGE: Youssoupha Sidibe and Al Torre, 8 p.m. Monday, Williams Grange, 20100 Williams Highway, Williams. $20.
ON STAGE
• POP: Spotlight on Billy Joel, 8 p.m. today through Saturday, 2 p.m. Sunday, Camelot Theatre, 101 Talent Ave., Talent. $22-$33; 541-535-5250, www.camelottheatre.org.
• MUSICAL: "Fame — The Musical," 7:30 p.m. Monday, Craterian Theater, 23 S. Central Ave., Medford. $46-$58; 541-708-6400, craterian.org.
EVENTS
• LITERARY: Book signing with Timothy Zahn, 5 p.m. Friday, Oregon Books, 150 N.E. E St $5; 541-476-3132.
• LITERARY: Poetry Sharing, 7 p.m. Friday, Grants Pass Museum of Art, 229 S.W. G St. Free; 541-479-3290.
• BOXING: Rogue Valley Rumble 6, 7 p.m. Friday, Jackson County Expo, Central Point. $15-$25; 541-324-2191.
• CULINARY: Winter Wine Event, 1-4 p.m. Saturday, Del Rio Vineyards, 52 N. River Road, Gold Hill. $15 advance, $20 door; 541-855-2062.
• WEDDINGS: Southern Oregon Wedding Show, 10 a.m.-5 p.m. Saturday, 11 a.m.-4 p.m. Sunday, Rogue Valley Country Club, 2660 Hillcrest Road, Medford. $2 or two nonperishable food items; www.soweddingshow.com. See page 5-6B for more wedding news.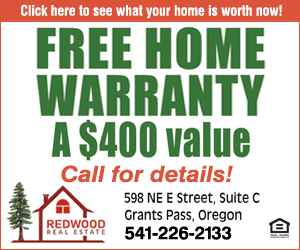 CDs
Dropping Friday:
• TOM CHAPLIN: "The Wave"
• CODE ORANGE: "Forever"
• THE FLAMING LIPS: "Oczy Mlody"
• "LA LA LAND": Soundtrack
• SEPULTURA: "Machine Messiah"
• THE XX: "I See You"
BOOKS
Released Tuesday:
• CHRIS BOHJALIAN: "The Sleepwalker"
• E.L. DOCTOROW: "Doctorow: Collected Stories"
• GEORGE KARL: "Furious George"
• BRAD TAYLOR: "Ring of Fire"
VIDEO
Released Tuesday:
• "THE ACCOUNTANT": Ben Affleck plays a math savant who works for the world's most dangerous people. But a clerk for a legit client (Anna Kendrick) has an inkling, in this adventure. R
• "THE BIRTH OF A NATION": Nat Turner (Nate Parker), a literate slave and preacher, orchestrates an uprising in this period film. R
• "DEEPWATER HORIZON": Mark Wahlberg plays an oil rig worker fighting for his crew as it blows in the Gulf. Based on true events in 2010. PG-13
• "MAX STEEL": The origin of the superhero as Max McGrath (Ben Winchell) combines with his alien friend Steel. PG-13
• UPCOMING: Due Jan. 17 are "The Girl on the Train," "Keeping up with the Joneses," "Ouija: Origin of Evil"