The ultimate Southern Oregon vacation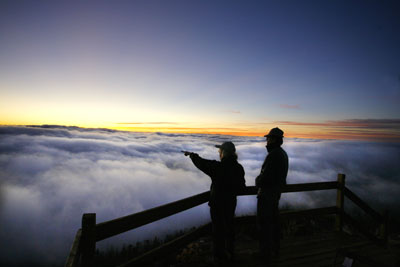 Zach Urness/Daily Courier
The view from the Bolan Mountain Lookout is outstanding.

Want to craft the ultimate vacation for friends and family visiting Southern Oregon, without breaking the bank? Here's the plan I put together for my parents, which includes the Rogue River, Siskiyou Mountains and Northern California Coast.

o o o oBy Zach Urness of the Daily CourierAbout six months ago, my parents informed me they'd be arriving from their home in Minnesota for a seven-day vacation.I was thrilled.The toughest part of living in Southern Oregon is having my family so far away.And so I wanted their trip to be something to remember, something that might induce them to sell their home in the Twin Cities and move out to this bewitching section of the country.The challenge was to design the ultimate Southern Oregon/Northern California vacation.There were a few items to keep in mind. First, we're not rich. I don't mind spending a decent amount in the name of family happiness, but I had to keep prices reasonable.Second, while my parents love the outdoors and have a rich history of adventure, they're both in their mid-60s.I needed a plan that showcased the area's outdoor beauty without exhausting them or breaking the bank.In an effort to share ideas, I've included the trip's schedule, along with prices and reviews, below.I divided the vacation into three main sections that hit the Rogue River, Siskiyou Mountains and the Northern California Coast. I added a trip to Crater Lake as well. The most amazing part? The sheer number of activities you can do for free. Hopefully, you'll find something helpful.o o o o oSECTION 1 — ROGUE RIVERLodging: Little River House, GaliceWhy: Cozy cabin with deck overlooking Wild and Scenic Rogue, two bedrooms, a beach and easy access to fishing, rafting, hiking and Galice Resort.Rating (out-of-5): 4.5Cost per night: $125Contact: Michele, 541-659-6965. Web: littleriverhouse.com.Day 1 — Riding the RogueThe first full day it was 95 degrees, so we did what any local family would do ... hit the Rogue River.With Orange Torpedo tahiti kayaks in tow (bought used for $60 each), we paddled from Hog Creek Boat Landing all the way to the beach in front of the Little River House (Galice), where we stayed for three nights. I chose this section of river because it's easy (Class I and II rapids) and highlights the Rogue's scenery, including Hellgate Canyon.Day 2 — Rogue fishing and jumping salmonSeptember is a favorite month, because while the weather still typically is hot, the fishing is much better than during the height of summer. There's both steelhead and salmon to be caught.In the morning, my father and I jumped back in the Orange Torpedoes and floated downstream from LRH, stopping at good fishing spots along the way, including Rand and Almeda.Then, we met my mom at Grave Creek Bridge and hiked the four-mile trail that ends at Rainie Falls. We had great fun watching 40-pound salmon leap up the falls en route to their spawning grounds.Day 3 — Crater Lake National ParkI was conflicted about whether to include Oregon's only national park into the trip. The main drawback is the driving, which takes a whopping five hours there-and-back from Grants Pass.Ultimately I decided it was worth it, because there's really nothing like America's deepest lake. We hiked Plaikni Falls Trail (1.8 miles round trip) and for views of the lake, hit Garfield Peak (3 miles round trip). Refreshments at Crater Lake Lodge, where you can sit on a deck, overlooking the lake, was a nice bonus.o o o o oSECTION 2 — SISKIYOU MOUNTAINSLodging: Bolan Mountain LookoutWhy: Astonishing panorama of surrounding mountains from a warm, cozy glass house at 6,242 feet.Rating (out-of-5): 5Cost per night: $40Contact: Reservations go quickly at: recreation.gov.Day 4 — Bolan Mountain LookoutThere's absolutely nothing like the view from Bolan Mountain Lookout, which stretches from Mount Shasta to the Pacific Ocean, and includes just about everything in between.After picking up a key at the Wild Rivers Ranger District office in Cave Junction, we headed toward this mountain Shangri-La at 6,242 feet.The lookout itself is rustic, small and warm (I slept on an air mattress), and you have to bring your own food, stove, cookware, sleeping pad and water.The view more than makes up for it. The highlight is the surrounding wooden deck where you can eat dinner, read a book and watch the sunset blaze on the horizon.Day 5 — Tanner Lake/Bolan LakeWe were lucky enough to enjoy another hot day in the mountains, and spent the morning hiking/fishing at Tanner Lakes in the Red Buttes Wilderness. Located just up the road from Bolan Lake Campground, this trail is wonderful and easy, just .4 of a mile to Tanner Lake and another .6 to East Tanner, making it two miles round trip.The afternoon was spent at Bolan Lake itself, where we used the Orange Torpedoes for fishing the lake's rainbow trout and relaxing in the sun. It was so comfortable I nearly feel asleep multiple times in the middle of the lake.o o o o oSECTION 3 — NORTHERN CALIFORNIA COASTLodging: Crescent Beach Motel, Crescent City, Calif.Why: You can step out of your room and take a walk on the beach, or drive a few miles and be surrounded by redwoods.Rating (out-of-5): 4Cost per night: From $80 to $138.Contact: Phone: 707-464-5436. Web: crescentbeachmotel.com. Reservations are recommended.Day 6 — Redwoods and oceanWe dropped the key for Bolan Mountain Lookout off in Cave Junction and headed south, toward the Northern California coast.We drove through Howland Hill Road, which bisects Jedediah Smith Redwoods State Park and is a nice introduction to these monsters.After checking in at Crescent Beach Motel south of Crescent City, we went hiking on what is almost certainly the best trail in the area — Damnation Creek Trail. This steep trail sweeps through a stunning grove of old-growth redwoods before dropping down to the ocean. There's fewer hikers and better views here than at places such as Stout Grove.Bonus: For a short, easy hike along the ocean, try Enderts Beach Trail.Day 7 — Ocean Beach and Shakespeare FestivalWe woke up early for a morning walk along the ocean beach, then jumped back in the car and headed to Grants Pass where we cooled our heels for that night's performance of Julius Caesar at the Oregon Shakespeare Festival.Because the trip was so outdoors-heavy, I carved out time for a bit of culture, and there's little better than watching Brutus and Mark Antony slug it out onstage. It put a nice coda on the trip.o o o o oConclusionIt truly amazes me how many world-class activities you can enjoy in Southern Oregon and Northern California without breaking the bank. Floating the Rogue? Free. Visiting Crater Lake? Free, since it was Public Lands Day. Fishing at Bolan Lake, hiking the redwoods and exploring the ocean's beach? Free, free and free.We saved money by cooking many of our own meals and using my Orange Torpedoes for kayaking and fishing (as opposed to getting a guide or using an outfitter). The most expensive items were lodging, which at $485 for seven days wasn't bad, along with gas and the Shakespeare tickets.All in all, it was a pretty epic trip. I would have asked my parents what they thought, but by the time it was finished, they were too exhausted to speak.
---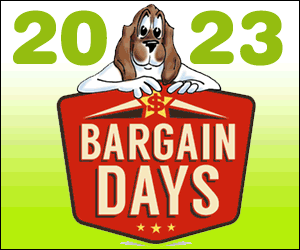 ---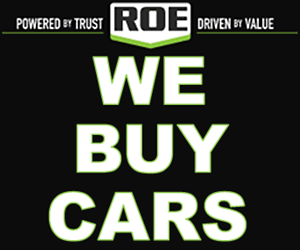 ---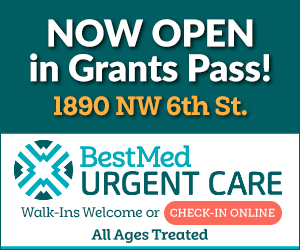 ---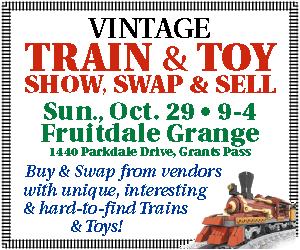 ---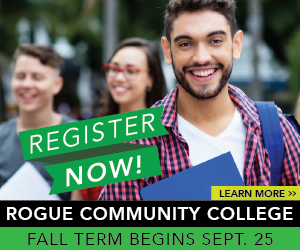 ---