Top five lakes of the Siskiyou Wilderness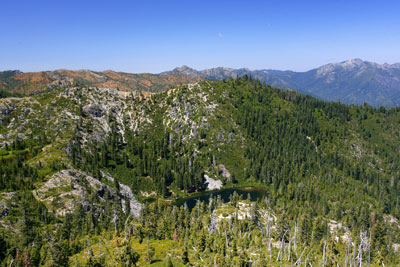 Zach Urness/Daily Courier
Bear Lake highlights the Siskiyou Wilderness.

The Siskiyou Wilderness of northwest California is home to beautiful, remote and unique backcountry lakes. Here's my top five list of the best ones, including those that are easy to reach and those that require difficult hikes.

Each lake has a link to more detailed information on how to reach it. Here's a link a photo gallery and a videoo o o oBy Zach Urness of the Daily CourierWhen John Hart wrote about the High Siskiyou Mountains of northwest California in his classic 1975 book, "Hiking Bigfoot Country," he was deeply concerned.Even while the author gloried in the mountains' "spectacle and charm, the grander of its uncut forests and elegance of its peaks," he was convinced the area was doomed to environmental degradation."By the time you visit the Siskiyou," he wrote, "more damage will almost certainly have been done."Hart had reason to be concerned. The forest service planned to pave a road between Gasquet and Orleans, Calif., to increase logging during the 1970s.That plan never came to pass.After court battles that reached all the way to the United States Supreme Court, the California Wilderness Act of 1984 established the highest order of protection for Hart's beloved High Siskiyous.The Siskiyou Wilderness was created, which today encompasses more than 182,802 acres that preserve the headwaters of the Smith and Illinois Rivers, along with old-growth forests and stunning mountain lakes.Those lakes are the wilderness' most popular destinations and provide the best way to become familiar with the landscape Hart was writing about 36 years ago.Some exist in massive cathedrals of silver bedrock while others are pretty little slices of blue hidden deep in the wilderness, full of trout and visited by few.I've traveled to all of them, multiple times in most cases, and below I've provided a guide to the top five lakes of the Siskiyou Wilderness. Some are easy to reach while others require long, difficult hikes. All are relatively close to Grants Pass. John Hart fell in love with this rugged landscape long ago. And it only takes one trip to understand why.5) KELLY LAKEWhat makes this lake so popular — and indeed, it's the most visited lake in the Siskiyou Wilderness — is the ease of reaching it.Kelly Lake is the only spot on the list where you can drive almost all the way to the lake, then haul your cooler, fishing pole and tent just .3 miles to the lake.Located on the wilderness' northeast corner off Grayback Road north of Happy Camp, Calif., the lake does lack the spectacular scenery of some of its brethren, but it features a peaceful setting along with tons of hungry trout.Kelly Lake is the perfect spot for the day with the kids in the outdoors.4) ISLAND LAKEThe fact that this pretty little slice of blue located deep in the wilderness is No. 4 is a testament to Siskiyou Wilderness' depth.Island Lake is nestled below the cliffs of Jedediah Mountain and sticks out because it's small, pretty, remote and packed with rainbow trout. The price of admission is high, however. The trail is 12 miles round trip and features a brutal section that climbs 3,000 feet in just three miles.Still, if you want to escape the masses and enjoy camping in solitude with some good fishing to boot, Island Lake is the answer.The trailhead to Island Lake is located near Doe Flat Trailhead, which can be found off Little Jones Creek Road from Redwood Highway 199, just across the Oregon/California border.3) RASPBERRY LAKEIt physically pains me to put Raspberry Lake as low as No. 3, but the truth is this spectacular lake has seen an increase in people visiting the past few years.On almost every weekend — and many weekdays — from mid-June through August, you're basically guaranteed to find at least one group of backpackers, if not more.Despite that, Raspberry will always be my favorite. It's deep and turquoise, full of brook trout, and provides the perfect base camp for climbing Preston Peak, the area's highest mountain at 7,313 feet.The trail is 12.5 miles round trip, but not difficult. The trailhead is Young's Valley Trailhead, which can be found by following Knopki Creek Road off Redwood Highway 199, just across the Oregon/California border.2) BEAR LAKEThe trail to Bear Lake has become one of my favorites during the past year, and a perfect choice whether you're on a day hike or beginning a backpacking trip.What makes this trail special is the views are stunning and virtually nonstop. The trail begins on a high ridgeline and almost from the first moment, you're surrounded by rugged mountain views on either side.This remote hike also is fairly easy. It's 6.3 miles round trip, with some moderately tough climbs, and easy enough to do in one day.After about two miles the trail hits a spur and swings into the Bear Valley, where you're confronted with an absolutely stunning, multi-colored basin home to both Bear Lake and Lower Bear Lake. For an even better view, scramble up the ridgeline to Bear Peak.There are campsites scattered throughout the basin, with tons of wonderful areas to explore. The only drawback is the lack of shade, so make sure to wear sunscreen.The trail begins at Elbow Springs Trailhead, which can be found at the end of Forest Service Road 15N19, located about 10 miles south of Happy Camp, Calif.1) DEVIL'S PUNCHBOWLThere's almost nothing to compare with the massive silver cliffs that encase the deep waters of Devil's Punchbowl.The crowds have grown slightly since the first time I visited, due in large part to a new trail that turned the hike from difficult to moderately strenuous, but it's still the premier destination in the Siskiyou Wilderness.The trail takes you past beautiful, clear streams and through an old-growth forest of Douglas-fir, white fir and Brewer spruce.The final mile enters an alpine valley of silver-gray stone polished almost bare by glaciers. The trail wraps around a smaller lake before finally reaching Devil's Punchbowl.Because the environment here is so sensitive and gets so much use, people are advised to be careful if they decide to camp and not to have a campfire.The hike is 10-miles round trip with one section of steep climbing that's about 1,000 feet.The trailhead to Devil's Punchbowl is located at Doe Flat Trailhead, which can be found off Little Jones Creek Road from Redwood Highway 199, just across the Oregon/California border.
---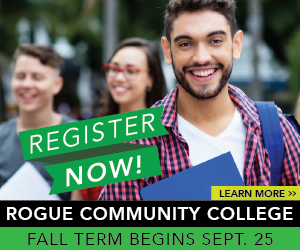 ---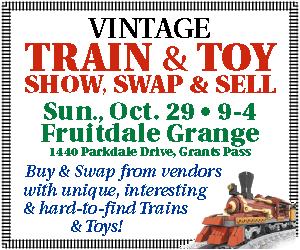 ---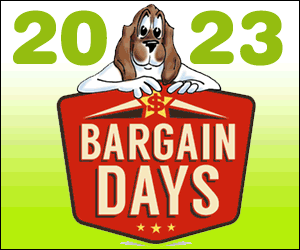 ---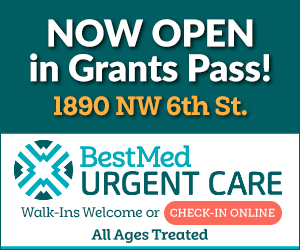 ---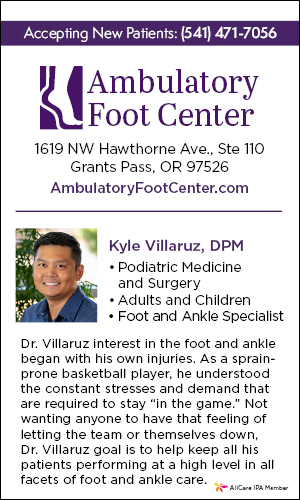 ---