A merry 'yurt-mas' on Oregon's South Coast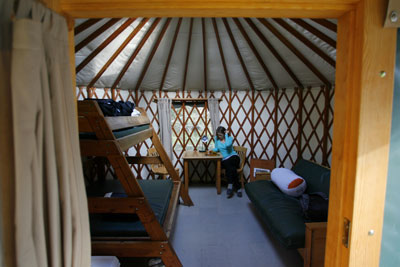 Zach Urness/Daily Courier
Yurts have become a popular option for those visiting the Oregon Coast.

Yurts have become a popular option for those spending the night at Oregon's state parks. I gave this funky alternative to camping a shot during a trip to Sunset Bay State Park on Christmas Eve, which also included a stop at Shore Acres State Park's garden of holiday lights.

Here's a photo gallery, and here's more information about hiking from Sunset Bay to Simpson Beach. For more yurt facts and information, see below.o o o oBy Zach Urness of the Daily CourierThe main problem with spending Christmas Eve in a yurt is that jolly old Saint Nicholas, were he so inclined, would have a difficult time finding a place to deposit gifts.There are few openings in this snugly-wrapped dwelling, which is composed of thick canvas stretched over a wooden frame, in a shape that best resembles a knit hat.This funky alternative to camping has appeared in large numbers at Oregon's state parks, offering a more comfortable option that's a cross between a tepee and cabin.The Outdoors Gal and I decided to give this experience a shot Dec. 24, in a holiday we dubbed a "very merry yurt-mas."And while our chances of landing any gifts from the North Pole were certainly diminished, we were happy enough to stay warm and dry on a winter night at Oregon's South Coast.Our destination of choice was Sunset Bay State Park, home to a campsite with eight yurts and access to some of the best oceanfront in the state.Just 12 miles south of Coos Bay, this stunning area features sea lions and migrating whales, sandy beaches encased by cliffs, and a fantastic trail with no shortage of holiday surprises.I'd made reservations for our yurt well ahead of time (reserveamerica.com), an act which proved to be important. All of the other yurts were reserved by the time we arrived.The reason these cozy abodes are so popular became obvious quickly. It can be summed up in three words: price, comfort and location.Yurts are located in 18 of Oregon's state parks — mainly on the coast — and cost between $35 to $41 per night. They come equipped with bunk beds, a futon, table, electric lights, outlets and even a heater. That final amenity is crucial because it makes the cool Oregon Coast an enjoyable year-round possibility.On our trip, we got lucky with the weather.The sun burned off the day's fog by mid-morning, leaving a full afternoon of bright sunshine and temperatures in the low 60s.The best way to experience this section of coast is to hike from Sunset Bay to Simpson Beach, a five-mile round-trip hike that hits two coves of sandy beach.The trail does parallel Cape Arago Highway from time to time, but that's the price one pays for a hike that provides near continuous views of the Pacific.The trail begins near the picnic area at Sunset Bay and quickly heads uphill along the cliff walls.Our first views were of the Cape Arago Lighthouse across the bay, and an ocean that stretched out over the horizon. Deep, sweeping waves rolled and crashed into cliff walls with the violence of cannon shots exploding in a display of silver, foaming fireworks.We took our time hiking the trail, stopping to eat turkey sandwiches and sit with our backs against trees that included fir, spruce, wax myrtle and alder. The breeze was fresh and warm, and it seemed difficult to imagine that it was, in fact, Christmas Eve.We arrived at Shore Acres State Park, which can also be reached via car, just as the sun began to set.Once the sky turned dark enough, we veered off the trail and into the area's biggest surprise: a formal English garden lit up with Christmas lights.Shore Acres Gardens seems completely out of place on a trail that passes barking sea lions and rugged coast, but there it is nonetheless.And on Christmas, the entire place is lit up with a rich display of more than 300,00 lights.Within this multi-colored patch of holiday cheer were moving lights that showed a frog hopping across a pond and a whale jumping from the sea. Families walked down rows of lights with shimmering bright reds, oranges and greens in a darkness that was cut by steam rising from hot coffee and cider purchased at the garden's entrance.We milled around this coastal wonderland for as long as our stomachs would allow. Eventually though, dinner began to call our names.So we headed back to the yurt where we cooked spaghetti and meat sauce on a camp stove, and roasted our garlic bread over a fire. It was the most unique Christmas I've ever experienced, and the day certainly topped anything Santa could have dropped down the chimney.o o o o"Yurting" the Oregon CoastDestination: Sunset Bay State ParkShelter: Yurt ($35 to $41 per night)Drive: About three hours from Grants PassAnimal viewing: Birds, sea lions and migrating whalesBest hike: Sunset Bay to Simpson Beach (6 miles round-trip)Christmas Bonus: Shore Acres Botanical Garden features a stunning lights display each night from 4:30 to 9 p.m. from Thanksgiving to New Year's Eve.Yurt history: The most famous yurt-dwellers in history were the Mongols, who used them as quick-moving homes during their conquest of Asia and China during the 12th Century. Genghis Kahn, who earned the title "The Scourge of God," ruled over one of the largest empires in world history from a yurt.Details: For more information, including a photo gallery and links to websites where you can reserve a yurt, log on to zachsadventures.com.OREGON COAST YURT LOCATIONSNORTH COAST (north to south)FORT STEVENS — A former military defense installation at the mouth of the Columbia River, this state park is now 4,200 acres full of history, nature and recreational opportunities. There is freshwater swimming as well as a historical shipwreck and museum. The park has 15 yurts.NEHALEM BAY SP — At the northwest end of Oregon, this park is known for beaches, serenity and sunsets over Neah-Kah-Nie Mountain. Crabbing and fishing on Nehalem Bay are popular. There are breathtaking views of the bay on a 1.75 mile trail that circles the park. There are 18 yurts.CAPE LOOKOUT SP — People love traveling from Portland through the Wilson River Pass to this state park located on a sand spit between Netarts Bay and the ocean. Wonderful hikes and views abound. DEVIL'S LAKE — As the only Oregon coast campground located in the midst of a city — Lincoln City — this state park is less about the ocean and more about a lake where you can canoe and kayak on a body of water known for its wildlife. Summer kayak tours are popular at this park boasting 10 yurts.BEVERLY BEACH SP — Full of sand beaches and located north of Newport, this state park is home to a whopping 21 yurts. Highlights include Otter Rock, along with surfing and fossil hunting.SOUTH BEACH SP — Located just south of Newport, this park is near Yaquina Bay Lighthouse and home to the Oregon Coast Aquarium. There are a whopping 27 yurts.BEACHSIDE SP — Located between Yachats and Waldport, this park is highlighted by miles of broad, sandy beach. There are just two yurts.CARL G. WASHBURNE MEMORIAL SP — Washburne is located on the east side of Highway 101 with a buffer of native plants between you and the highway. The campsites are spacious. There are several trails of varying difficulty leading from the campsites to the beach, wildlife viewing areas, and second-growth forests. There are two yurts.JESSIE M. HONEYMAN SP — At about the midway point of the Oregon Coast, this state park is three miles south of Florence and has the second largest campground in the state. There are two miles of dunes between the park and coast, along with two freshwater lakes where boating and swimming abound. There are 10 yurts.SOUTH COASTUMPQUA LIGHTHOUSE — Centered in the Oregon Dunes National Recreation Area, this park is dwarfed by patched of sand 500 feet high and located south of Reedsport. The campground is situated around Lake Marie, with access to freshwater angling and non-motorized boating. There is also a small sandy beach set aside for swimming or just relaxing.There are eight yurts.WILLIAM M. TUGMAN SP — Described as an unknown hideaway on the south coast, this park is located south of Reedsport. The campsites are tucked away below shore pines and Eel Lake allows canoeing, sailing and boating. There are trails often offering views of osprey, crane, eagle and deer. The Oregon Dunes Recreation area is less than a mile away from this park with 16 yurts.SUNSET BAY SP — Perhaps the most scenic state park on the south coast, Sunset Bay offers access to sandy beaches encased by cliffs, a pounding surf, an oddball botanical garden at Shore Acres and views of barking sea lions of Cape Arago. The trail from Sunset Bay to Simpson Beach offers pristine coastal forests and views of Cape Arago Lighthouse above the rugged ocean coast. There are eight yurts.BULLARDS BEACH SP — A large park just two miles north of Bandon, this beach is large and popular, with access to dunes and beaches. There are 13 yurts.HARRIS BEACH SP — Located north of Brookings, this south coast park boasts the largest island off the Oregon Coast, a National Wildlife Sanctuary and a breeding site for rare birds such as the tufted puffin. The park offers sandy beaches along with eroded sea stacks often slammed by powerful winter storms. There are six yurts.
---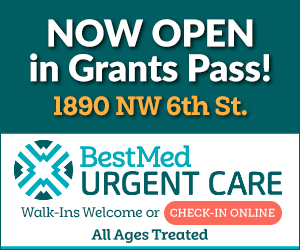 ---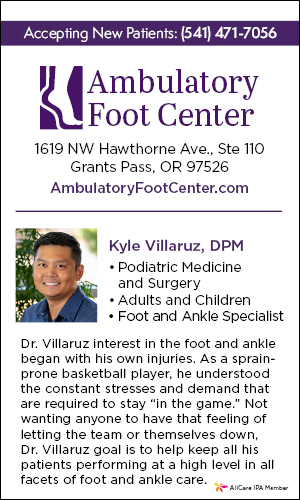 ---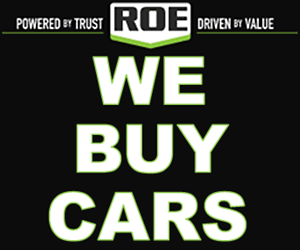 ---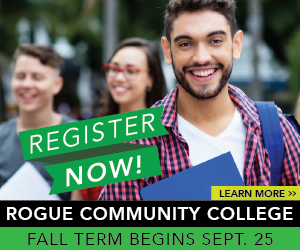 ---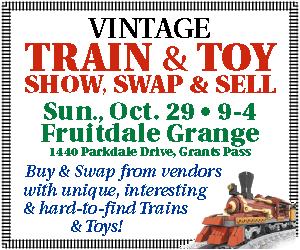 ---