Fishing preview: spring the time for trout at local lakes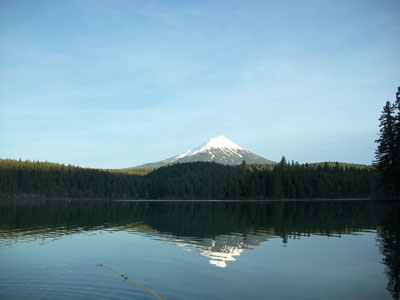 Dan Van Dyke/For the Daily Courier
Willow Lake is a scenic place to catch some trout.

Spring trout fishing season is officially underway at local lakes from the valleys to the mountains. Here's a breakdown of news and notes from Southern Oregon lakes, along with the information you need to land Oregon's favorite fish.

By Zach Urness of the Daily CourierThe time has come to go a-fishin' at lakes around the state.Sunny skies greeted anglers across Southern Oregon this past Saturday, as the trout fishing season officially got underway at a number of Cascade Mountain lakes.At Howard Prairie Reservoir, anglers enjoyed the fruits of a pilot program undertaken to improve the fishery.The bait shop opened for the weekend at Hyatt Lake, there's a new species of trout at Fish Lake, and Lemolo Reservoir recently was stocked with 2,000 trout.Diamond Lake was more fickle, with slush, ice and snow making it difficult for anyone to land a fish. But those who are patient should reap the rewards, considering there are around 400,000 hungry fish below the ice and the bag limit this season is a whopping eight fish.Not all the news is about the Cascade Lakes, though.Many local destinations, such as Selma's Lake Selmac, recently have been stocked with trout so hungry that it sometimes feels less like fishing and more like catching.With fish in the water and lakes opening up, there's work (so to speak) to be done. Here's a quick guide to Southwest Oregon's lakes.HOWARD PRAIRIE RESERVOIRThe Ashland-area reservoir is free of snow and ice, about 80 percent full and home to a new trout-stocking program the owners say has paid off in a big way.For years, invasive smallmouth bass were a major problem at Howard Prairie because they preyed on the fingerling rainbow trout that were stocked each spring.But a new program, spearheaded by the Oregon Department of Fish and Wildlife, started stocking larger trout in the fall in an effort to give them a chance to grow and mature while the bass were feeding less.The result?"We're back to being known as one of the best trout fisheries in the Pacific Northwest," said Joel LeGrande, the owner of Howard Prairie Resort. "The trout are very large, and they make great eating because they're firm and have delicious meat."LeGrande said the best time for trout fishing runs until the end of June. Garlic PowerBait is the most effective method for bringing in fish, but colors such as rainbow and chartreuse work as well.More traditional anglers often use wedding rings with flashers as well as the standard nightcrawler.LeGrande also said the lake has a jetty, which allows many people, including those in wheelchairs, good fishing access.Howard Prairie Resort has a full bait shop and rents four different types of boats. For more information, call 541-482-1979.FISH LAKEThere's two items of interesting news highlighting the beginning of the season at the 4,600-foot Cascade Lake.The first is that despite its high elevation, Fish Lake Resort owner Debbi Blodgett said the ice thawed out in about four days last week and now is almost completely open for fishing.The second is that Fish Lake is now home to a type of fish — found only one other place in the state — called the tiger trout.A cross between a brook and brown trout, the tiger was stocked to combat the lake's problem with invasive chubs. It is a catch-and-release only fish."They're a pretty fun fish to catch," Blodgett said. "They're very aggressive and put up a great fight."For those seeking the lake's less exotic fish, Blodgett suggested PowerBait and worms as the best options for the rainbow trout, eastern brook trout and chinook salmon."We have a bunch of lures that we know work very well for the lake, and can show anybody that comes to the resort how to rig them up," Blodgett said.The resort rents cabins, boats and has a cafe. For more information, call 541-949-8500.HYATT LAKEThe lake is free of ice, the main boat ramp is open and the bait shop at Hyatt Lake Resort is serving anglers Friday, Saturday and Sunday. The bait shop will extend its hours as the season continues.There's also a major rebuilding effort taking place that will make the Mt. View Dock a better site to launch boats. The new project costs around $415,500, according to the Mail Tribune, and should become the best launch and mooring site for day-use boaters.Fishing with bait and trolling with lures, or lure and bait combinations should be effective. For more information call Hyatt Lake Resort 541-482-3331.DIAMOND LAKEThe only fishing at Diamond Lake right now occurs through the ice, according to officials the resort's marina.The entire lake still is frozen, and those who want to go ice fishing must do so at their own risk and should call 800-733-7593 (ext. 238) for conditions. The ice should start to open up by mid-May, and the first major weekend for fishing typically is Memorial Day.There have been some reports of 18-inch trout taken by ice anglers.LAKE SELMACAlthough the Selma-area lake is open year-round, the fishing gets particularly strong in the spring.The lake has been freshly stocked with rainbow trout, and with cool water, all the fish are biting.That list of fish includes crappie, bluegill and even a six-pound bass that was landed this past weekend.PowerBait and small spinners have been working best. The lake should stay hot until late June.Lake Selmac Resort offers a bait shop and boat rentals. Call 541-597-2277 for more information.WILLOW LAKEThe Butte Falls-area lake recently was stocked with legal-sized rainbow trout, and is home to largemouth bass, black crappie and brown bullhead as well.Trout fishing has been good, especially in the afternoons as the water warms. The Jackson County Parks campground is now open.As the season creeps into mid-summer, the bass fishing tends to get better.LEMOLO RESERVOIRThe reservoir will be stocked this week with 2,000 trout and opened for angling April 28. The lake is open for harvest of 5 trout per day (minimum size 8 inches and only one longer than 20 inches). For additional information contact the resort at 541-957-8354.APPLEGATE RESERVOIRApplegate Reservoir is open year-round and will be stocked this week with 12,000 legal-sized rainbow trout. These fish, along with larger trout remaining from last fall's stocking, should create good angling. Fishing for smallmouth bass should improve as well with the warmer weather.The Hart-tish boat ramp and facilities will remain closed until early May. The Copper ramp is open, and the French Gulch still can be used.LOST CREEK RESERVOIRLost Creek Reservoir is another body of water open year-round that recently was stocked with 25,000 legal-sized rainbow trout. This has resulted in very good fishing for both bank and boat anglers. In addition to the legal-sized trout, anglers are catching a few trout up to 16-inches long and the occasional chinook salmon. Anglers fishing PowerBait appeared to have had the best success over the past few weeks, especially near the Takelma ramp.Trollers have had success recently with Little Cleos, and combinations of flasher and worm, wedding ring and worm, and dodger and lure/worm.Late morning through mid-afternoon seems to produce the best at this time.EMIGRANT RESERVOIREmigrant Reservoir was stocked recently with legal-sized rainbow trout. Trolling slowly with lures or bait-lure combinations can be effective. Bank access is readily available and anglers there can do well still-fishing with bait.GALESVILLE RESERVOIRGalesville Reservoir is open to angling year-round. In addition to trout, the reservoir also has been stocked with coho smolts the past couple of years.The reservoir has been stocked with 6,500 trout so far this year. Anglers are reminded all bass between 12 and 15 inches must be released, and only one bass longer than 15 inches may be taken per day.
---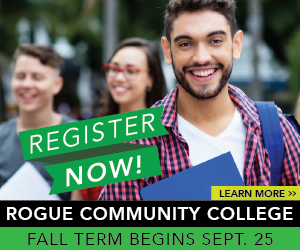 ---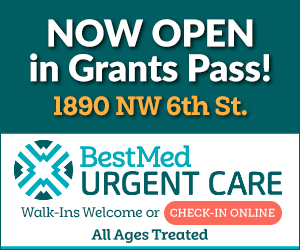 ---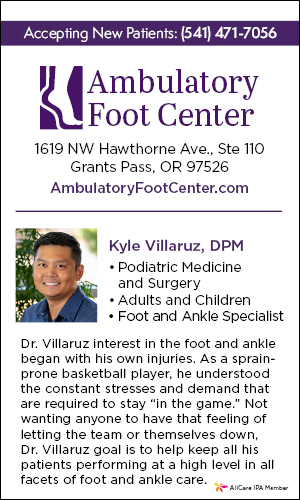 ---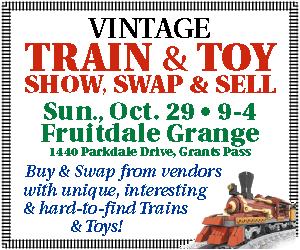 ---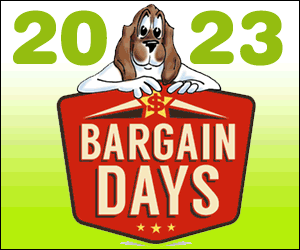 ---