Winter steelhead preview for Rogue Valley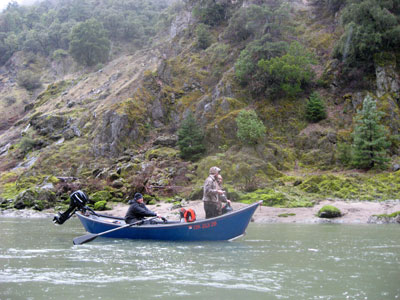 Zach Urness/Daily Courier
Rogue River fishing.

Winter steelhead are the big, fast, strong athletes of the river. And with the Rogue River dropping back into shape and the winter season hitting its stride, I put together a detailed breakdown of winter steelhead fishing in the Rogue Valley and beyond.

o o o oBy Zach Urness of the Daily CourierWinter steelhead are the Cam Newtons of the river.The glorious chrome fish resemble the Auburn/Carolina quarterback in that they're fast, athletic and difficult to catch.But each week, hundreds of Rogue Valley anglers try their best (to catch steelhead, not Newton), by throwing on long underwear, knit hats and mackinaw jackets to fish in the year's ugliest weather.Winter steelhead are larger than their summer cousins and typically begin invading the Rogue, Applegate and Illinois Rivers during early to mid-January.(Winter steelhead hit the Chetco, Smith and Umpqua Rivers earlier, usually in December).On Feb. 1, anglers can keep one wild steelhead per day, five per year, of at least 24 inches or larger on the Rogue River above Hog Creek and in the Grants Pass area.With the river dropping into shape and the winter season about to hit its stride, I decided to talk with local fishing guides about how best to land these fish.The information below focuses most of its attention on Grants Pass' most popular areas, the middle Rogue and Applegate, but includes information on winter steelhead fishing throughout Southern Oregon.For more information on local fishing holes, as well as the weekly archive of fishing reports, check out the fishing page.MIDDLE ROGUE RIVERTroy Whitaker of U-Save Gas and Tackle said his favorite float in Grants Pass for winter steelhead is from Schroeder Park to Griffin Park."There's a lot of good water in there, and a lot of different options," Whitaker said.Some of the areas Whitaker highlighted along that float was Lathrop Boat Landing (above and below the rapid), the mouth of the Applegate River and the 50 Rocks area near Whitehorse Park, along with Finley Bend.Whitaker's favorite spot overall is Griffin Park, including the bottom end of Panther Chutes, in the area where the water transitions from shallow to deeper and moves less swiftly.For bait, Whitaker's standbys are yarnballs soaked in Pautzke's Nectar, plugs, bobbers with a jig and Little Cleos.The best flow range is 3,000 to 4,000 cfs on the Grants Pass gauge, with a water turbidity level between five and 20.Farther downstream, good areas for a float or bank fishing include Almeda Park and Grave Creek boat landing.For those fishing the middle Rogue with flies, the better water usually is from the Applegate River down to Robertson Bridge.The conditions for fly anglers are also better when the water is low and clear.Above the Hog Creek Boat Landing, anglers may keep non-adipose fin-clipped (wild) steelhead at least 24 inches in length, one per day and five per year, from Feb. 1 to April 30. Adipose fin-clipped (hatchery) steelhead may be kept the entire year.UPPER ROGUE RIVERFishing for winter steelhead on the upper sections of the river is usually better in the late season.Josh White of the Rogue Fly Shop said he doesn't begin fishing upstream until into late March."The last two years it has been getting later and later," White said. "They tend to move in groups. You kind of have to follow them upstream."Because hatchery steelhead returning to Cole River Hatchery supplement a healthy population of wild steelhead, there are a lot of winter steelhead in this section of the river.Access for bank fishing is plentiful in this stretch. Bank anglers can enjoy good success between the hatchery and the Hwy 62 Bridge, and at public access points such as Casey State Park, Rogue Elk Park, Takelma Park, Denman Wildlife Management Area and Tou Velle State Park.Numerous boat ramps allow boat anglers to choose from a variety of popular drifts. The river gets smaller in this upper section, with more defined holes. The area from Cole Rivers Hatchery downstream to Big Butte Creek usually remains fishable when the rest of the river is out of shape due to storm events.Anglers may keep non-adipose fin-clipped (wild) steelhead at least 24 inches in length, one per day and five per year, from Feb. 1- April 30. Adipose fin-clipped (hatchery) steelhead may be kept the entire year.APPLEGATE RIVERThe Applegate is a much smaller stream than the Rogue, and presents its own set of opportunities and challenges.The river gives fly-anglers a better chance to catch fish because it's smaller water, but the season lasts only from January to March and people aren't allowed to fish from floating devices.The winter steelhead season usually takes off around Feb. 15, White said.In the early season, the fishing is usually best in the lower river, near the Highway 199 area. As the season continues, the fish make their way upstream to Cantrall Buckley Park and McKee Bridge.Bait anglers tend to use spinners, Little Cleos and yarnballs, often drifted below a bobber to keep it from snagging on the bottom.Fly anglers often use a stone fly and nymph combination, or if the water is dirty, a brightly colored egg pattern.White said he targets the river when the flow is below 1,000 cfs at Wilderville.Because so much of the Applegate is consumed by private land, anglers sometimes take a kayak or small pontoon boat down the river and get out at various fishing holes.A few good runs are from the town of Applegate to Murphy, or Murphy to Fish Hatchery Park.Anglers need to be careful for hazards when floating the Applegate. There are difficult rapids below the reservoir and Cantrall Buckley Park that should be avoided. Downed trees and narrow rocky areas can also present difficulties.Only adipose fin-clipped steelhead can be harvested on the Applegate.ILLINOIS RIVERThe Illinois River is not the easiest river to reach or fish, but that wildness, along with some massive steelhead, can make it worth your while.Winter steelhead are available from December through March, with activity usually peaking in January and February.The river is confined to a large and wild canyon for much of its journey, and access from the Selma and Cave Junction area are limited.Anglers willing to make the effort can usually have a beautiful section of river to themselves, with the best example being those that hike the Illinois River Trail, or explore areas off Illinois River Road outside Selma.. The river is full of boulders and ledges that make drift fishing difficult in many places, so casting flies and lures are popular fishing methods. Due to the local geology, the flow in the Illinois can increase rapidly during a storm; however, the river drops and clears quickly afterward.Fishing in the Illinois River is restricted to artificial flies and lures. Above Briggs Creek, anglers may harvest non-adipose fin-clipped (wild) steelhead at least 24 inches in length, one per day and five per year, as part of the steelhead/salmon catch limit. Below Briggs Creek anglers may only keep adipose fin-clipped (hatchery) steelhead, which occasionally stray into the Illinois River from the Rogue. The river above Pomeroy Dam (near Cave Junction) and all tributaries are closed to fishing to protect spawning salmon and steelhead.CHETCO RIVERThe Chetco River has a large wild steelhead population, as well as a hatchery population of fish.The majority of the returning hatchery steelhead stay within the lower 8 miles of the river, providing a very good fishery from early December to March. The heaviest concentrations are around the mouth of the North Fork Chetco River up to Loeb State Park.The Chetco River also has a tremendous wild steelhead population. Both runs return at the same time, and most fish are spawned out by mid-March. The wild fish generally move through the lower river during rain events, providing excellent fishing. The majority of wild fish spawn in the upper river and tributaries. Flows are a key factor in determining when to fish and what method to use. Bank anglers usually start plunking Spin-N-Glos around 9,000 cfs and drift boat anglers do best at 4,000 cfs and dropping.SOUTH UMPQUA RIVERThe South Umpqua is the center of the Umpqua's winter steelhead hatchery program, and 2012 is expected to be a good year.The best boat angling is when the water levels are between 7 to 9 feet or about 3,000 to 6,500 cfs.Boat ramps include Templin Beach in Roseburg, Douglas County Fair Grounds and Happy Valley. Several unimproved boat ramps are located at Boomer Hill, Gazley Bar, Stanton Park and Canyonville County Park. These boat ramps tend to be in the portion of the South with the highest concentration of hatchery fish.Bank fishing can be good at Templin Beach, Happy Valley Boat Ramp, the Myrtle Creek Bridge and Stanton County Park. There is also bank fishing available behind Seven Feathers Casino.Both bank and boat access is available to anglers on the South Umpqua and Cow Creek.
---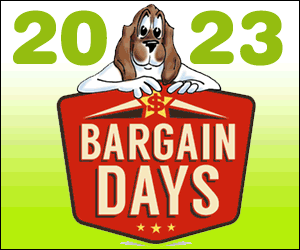 ---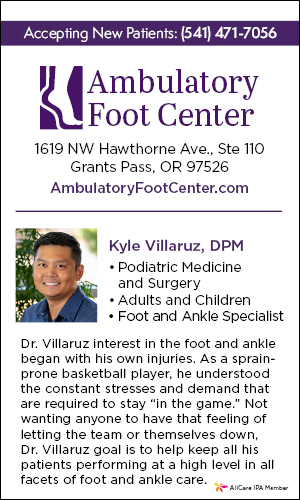 ---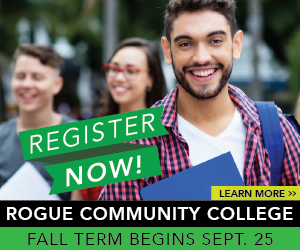 ---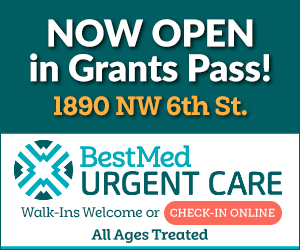 ---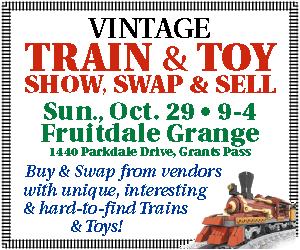 ---