Grants Pass rafter makes historic run on Rogue River
Kirk Sager in his boat.

Kirk Sager became the first known person to ride the Rogue River 157 miles from Lost Creek Reservoir to the Pacific Ocean without taking his boat out of the water, a feat made possible by the recent removal of dams.

o o o oBy Zach Urness of the Daily CourierKirk Sager wanted a challenge.The Grants Pass father of four had watched his youngest son Clint leave for college a few years ago, and could feel his 50th birthday waiting just around the corner.That combination of empty nest and midlife milestone brought about the urge to try something big, maybe even unprecedented."I'm someone that believes in living life to the fullest," Sager said. "So before I hit the half-century mark, I wanted a challenge."Mission accomplished.In the early morning light of Jan. 1, Sager embarked on a Rogue River journey from Lost Creek Reservoir all the way to the Pacific Ocean.He made the 157-mile trip solo, piloting his 14-foot SOTAR raft down Southern Oregon's famous stream through cities and wilderness, below houses and canyon walls.The endurance paid off at 2:01 p.m. this past Friday, when Sager pulled into Jot's Resort in Gold Beach, at the mouth of the river."It ended up being one of the best experiences of my life," Sager said. "There was almost no one else on the river, and the solitude of the canyon was so deep. Each section had its own beauty, its own character."Sager's quest was born not only from a desire for adventure, but also to experience the newly emancipated Rogue River.In the summer of 2010, the removal of Gold Ray Dam created a free-flowing stream from Lost Creek to the Pacific for the first time in more than a century.Sager's run made him the first — or at least one of the first — to finish the 157-mile stretch without having to portage his boat around a dam."There have been quite a few people saying they want to do it, but we believe he's the first person to make it without taking their boat out of the river," said Amy Gaddis, the manager at Jot's Resort, which is planning to take pictures and keep track of everyone who finishes the quest.(Last winter, Ashland resident Casey Roland made the run in an eight-foot aluminum pram, but portaged some larger rapids and suspended his jaunt for an extended period due to poor weather.)Not that Sager was looking for glory. His main goal was an adventure on the river he's been running the past 17 years.An experienced oarsman of both drift boats and rafts, Sager planned the trip's details for more than two months.He practiced the larger rapids in advance, such as Class IV Nugget-Powerhouse, to make sure he'd be comfortable with an overloaded boat.Then came the trip itself. He hadn't planned to go solo, but after a few people dropped out, he got a GPS system so his family could watch his progress down the river."We struggled with him going alone," said Joni Sager, his wife. "But I felt completely safe in that he's very experienced and very knowledgeable about the river."Once Sager was on the river, he made his journey in chunks. The first day he made 30 miles and spent the night at the old Gold Ray damsite. The next, he paddled all the way to Schroeder Park."Those first two nights got pretty dark before I got off the river," Sager said. "The second day was interesting because I made it into (Grants Pass) and there wasn't anywhere to camp. My only choice would have been to stop early at Valley of Rogue, but I kept pushing through and made it to Schroeder."He found time for fishing near Indian Mary Park the third day, and the fourth he headed into the Rogue's "wild section" and camped at Horseshoe Bend.Sager has run the wild section between Grave Creek and Foster Bar "more times than I can remember," but there was something different about the canyon during winter.He didn't see a single person for large swaths of river, a stark contrast to the packed summer season.The fifth day was highlighted by the black walls of Mule Creek Canyon and the rapids of Blossom Bar, along with a misplaced harbor seal that swam upstream in pursuit of fish.By the time Sager drifted below the Highway 101 bridge in Gold Beach, after six days of rapids and rowing, it would be easy to believe he'd had enough river running for a lifetime.Yet nothing could be further from the truth, even for a man that will turn 50 on Monday."I honestly can't wait to do it again," he said. "If you're prepared, I think everyone should do a trip like this at least once. The beauty of our river is unbelievable. There's nothing like it."
---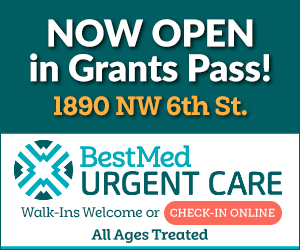 ---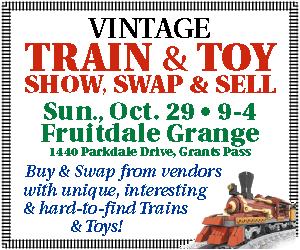 ---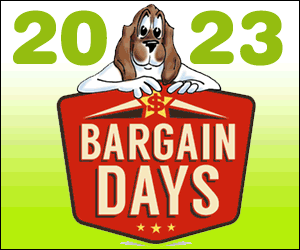 ---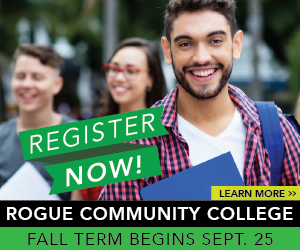 ---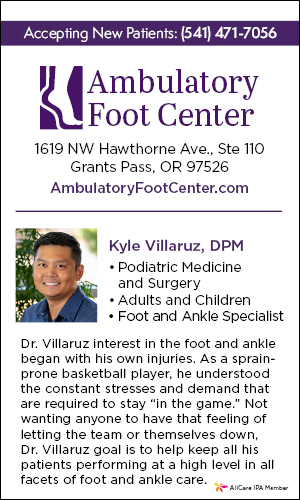 ---