Commemorating disappointment on Humbug Mountain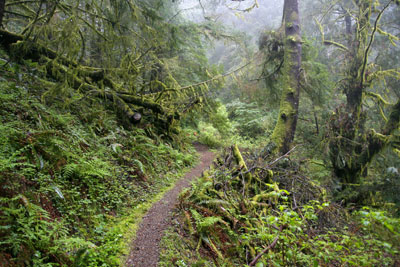 Zach Urness/Daily Courier
Humbug Mountain is home to a thick, old-growth forest.

Humbug Mountain is a beautiful headland that rises 1,761 feet from the Pacific Ocean, located just south of Port Orford. The mountain is home to a 5.5 mile loop through an old-growth coastal forest. Perhaps the most interesting aspect of the mountain, though, is the history behind its name.

Here's a photo gallery of Humbug Mountain.o o o oBy Zach Urness of the Daily CourierThere's nothing I love more than a landmark named for abject failure.In a land crammed with monuments dedicated to glory — the Arc de Triomphes and Statues of Liberty of the world — I would much rather visit a place that commemorates disappointment.Why? Because the stories always are so much more interesting and human.That's one reason I had to visit Humbug Mountain, a hulking headland that rises 1,761 feet from the Pacific Ocean just south of Port Orford.The mountain dominates the skyline for miles around and is home to a lush, old-growth forest so thick you half expect to see dinosaurs roaming between the trees.But as the name "Humbug" makes clear, this is also a mountain with a history — and not necessarily a pleasant one.The details have become blurred through time, and there are several different versions of how such a beautiful mountain came to have such a gloomy moniker.What actually happened? I thought about that on a 5 1/2-mile loop that heads up toward the summit.o o o"When an army of settlers landed in Port Orford in 1851 with hopes of cutting a trail inland to the new Rogue River gold mines, Captain William Tichenor assured them the task would be easy. They would only need to climb this imposing coastal peak to see the gold mine country on the far side, he claimed. After a scouting party labored through ancient forests to the summit, however, they named the mountain Tichenor's Humbug because all they saw on the far side was more ocean."— William L. Sullivan, "100 Hikes/Travel Guide: Oregon Coast & Coast Range"o o oIt's not difficult to imagine a group of settlers becoming irritated to the point of madness by attempting to bushwhack up Humbug Mountain.The forest is so dense that after just a few steps, it feels as though you've stepped into a rainforest jungle. There are waterfalls and creeks everywhere, running through a coastal ecosystem that celebrates every possible shade of green.Lucky for today's visitors, the trail is well-maintained, with smoothly-graded switchbacks that help hikers labor up 1,730 feet on a loop that's 5 1/2 miles in total length.The trailhead is easy to find, located on the side of Highway 101 at the Humbug Mountain State Park, which is also home to a camping area.The fact that Humbug Mountain is so user-friendly is important, considering it would make a horrendous place to get lost.o o o"Originally called Sugar Loaf Mountain, the peak received its current name in 1851. Port Orford founder Captain William Tichenor sent several men on foot to explore the area and search for a route through the Coast Range. Tichenor directed the explorers to go around or near that high mountain to the south.The weary men returned in a few days, having become lost in deep ravines and thick forest and not finding anything like a route to the interior. They disgustedly pointed to the peak and pronounced the whole affair "Tichenor's Humbug."— Jefferson Public Radio, "As It was: Tales from the State of Jefferson"(Sources: "Pioneer History of Coos and Curry Counties" by Orvil Dodge; "Oregon Geographic Names" by Lewis McArthur)o o oHumbug Mountain is one of the highest peaks to rise directly out of the Pacific Ocean in Oregon.Considering that, you'd expect the trail to highlight multiple views of the Pacific. That's not the case.After about 1 1/2 miles, the trail splits into east and west loops. I chose the west loop — slightly steeper and quicker for the climb — and soon came across one of the only views of sweeping coastline.Humbug Mountain is not a place to enjoy the ocean views, but rather to walk through a dense, dripping coastal forest that feels as though it hasn't changed in millennia.The mountain has its own ecosystem, home to more than eight types of trees, 12 types of plants, and animals that include chickadees, Douglas squirrels, black-tailed deer and every type of slug a person could imagine.Even the summit isn't spectacular vista-wise. There's just a bench and a view out into the blue. Humbug Mountain is more about the journey than the destination.o o o"Humbug Mountain was originally known as Sugarloaf Mountain. In 1851, it began to be called Tichenor's Humbug when an exploring party sent by Captain William Tichenor, founder of Port Orford, got lost and headed north of the port instead of south. Tichenor stated that the name was chosen 'to palliate their gross failure.' Since that time, Tichenor's Humbug came to be known as Humbug Mountain. Other names for the mountain include Mount Franklin, and the Native American name, Me-tus."— Wikipediao o oSo what exactly happened with Captain William Tichenor and his not-so-merry band of Port Orford citizens to earn the big green mountain its humbug of a name? We'll probably never know the real story.We only can know what the mountain is now.Humbug Mountain offers a hike through a dense wonderland of old-growth coastal forest. The fact that it's also a destination named for abject failure is just a bonus.o o oDETAILSHumbug MountainAdventure: hikingDifficulty: strenuousDistance: 5.5 miles round trip, 1,730 feet of climbLocation: six miles south of Port Orford off Highway 101Highlights: beautiful old-growth coastal forest in a dripping, mossy environment with periodic views of the Pacific Ocean; wacky history.
---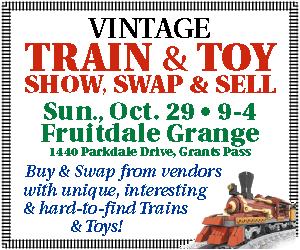 ---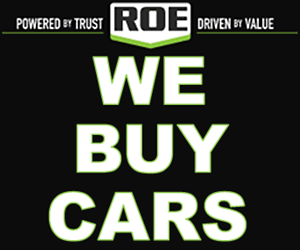 ---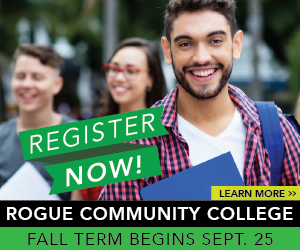 ---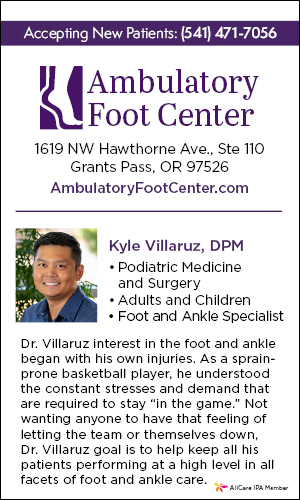 ---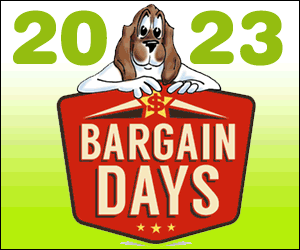 ---