CONCERTS
FOLK: Tom Paxton and the DonJuans, 7:30 p.m. today, Havurah Synagogue, 185 N. Mountain Ave., Ashland,. $25-$35; 541-488-7716.
ACOUSTIC: Oregon Old Time Fiddlers, 1 p.m. Saturday, Ashland Community Center, 59 Winburn Way, Ashland. Donation; 541-779-8145.
CHAMBER MUSIC: The Manderling String Quartet, 7:30 p.m. Friday, 3 p.m. Saturday, SOU Music Recital Hall, 450 S. Mountain Ave., Ashland. $5-$53; 541-552-6154.
19TH CENTURY: Pioneer History in Story and Song,1:30 and 3 p.m. Sunday, Jacksonville Library, 340 W. C St., Jacksonville. $5, reservations; 541-245-3650.
BENEFIT: Local musicians, 3-9 p.m. Sunday, Ashland Armory, 208 Oak St., Ashland. $15-$25, benefits Mark DeGroft; 541-531-6121.
ON STAGE
BILINGUAL: "Judge Torres," 7 p.m. today Rogue Performance Hall, Rogue Community College, 130 E. Eighth St., Medford. Free; 541-956-7187.
MUSICAL: "Cinderella-Enchanted Edition," 7 p.m. today and Friday, 1:30 and 7 p.m. Saturday, Crater Performing Arts Center, 655 N. Third St., Central Point. $7-$10; 541-494-6348.
COMEDY: "Check Please," 7 p.m. Friday, 2 and 7 p.m. Saturday, Grants Pass High School Performing Arts Center, Eighth and Olive streets. $8-$12; 541-474-5710.
DRAMA: "Fragments," 8 p.m. Friday and Saturday, 2 p.m. Sunday, Bellview Grange, 1050 Tolman Creek Road, Ashland. $25-$18; 541-205-9190.
VARIETY: Oregon Shakespeare Festival opens with "As You Like it," 8 p.m. Friday; "Cambodian Rock Band," 1:30 p.m. Saturday; "Hairspray," 8 p.m. Saturday; "Mother Road," 1:30 p.m. Sunday. Prices vary; contact 800-219-8161, www.osfashland.org.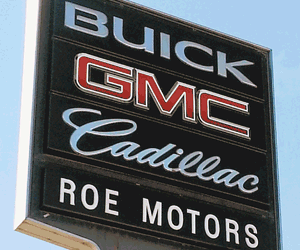 EVENTS
HOLISTIC: Enlightened Living Faire, 10 a.m.-5 p.m. Saturday, Josephine County Fairgrounds. $5; 541-761-5478.
FOOD & DRINK: Oregon Chocolate Festival, 11 a.m.-4 p.m. Saturday and Sunday, Ashland Hills Hotel & Suites, 2525 Ashland St., Ashland. $20-$30; oregonchcocolatefestival.com.
BENEFIT: Dinner and Auction, 5 p.m. Saturday, Fruitdale Grange, 1440 Parkdale Drive. $50; 541-660-8202.
ALBUMS
Dropping Friday:
DIDO: "Still on My Mind"
flight of the concords: "Live in London"
FOALS: "Everything Not Saved Will Be Lost"
DAVID GRAY: "Gold in a Brass Age"
PATTY GRIFFIN: "Patty Griffin"
MEAT PUPPETS: "Dusty Notes"
TOWNES VAN ZANDT: "Sky Blue"
BOOKS
Released this week:
STEVE BERRY: "The Malta Exchange"
ANNE BISHOP: "Wild Country"
RACHEL HOLLIS: "Girl, Stop Apologizing"
GREG ILES: "Cemetery Road"
V.E. SCHWAB: "Shades of Magic"
LISA SEE: "The Island of Sea Women"
DANIELLE STEEL: "Silent Night"
VIDEO
Released Tuesday:
"BEN IS BACK": A mom (Julia Roberts) and son (Lucas Hedges) who is a drug addict spend an intense Christmas as she tries to help him. R
"CREED II": Rocky Balboa (Sylvester Stallone) helps a young boxer (Michael B. Jordan) deal with his life while training for his next big match. PG-13
"THE FAVOURITE": Queen Anne, played by Oscar winner Olivia Colman, is disinterested in politics and thereby at the center of a rivalry for power between her two lovers (Rachel Weisz, Emma Stone). R
"INSTANT FAMILY": A couple (Mark Wahlberg, Rose Byrne) become foster parents on the way to parenthood and wind up with three siblings in this comedy. PG-13