CONCERTS
• BRITT BITS: This week at Britt Festivals in Jacksonville: Ron White, 8 p.m. today, sold out; Stephen Stills and Judy Collins, 7:30 p.m. Friday, $29-$65; John Butler Trio, 7 p.m. Tuesday, $29-$49. Contact 541-773-6077, brittfest.org.
• ROCK: Cover 3, 6 p.m. Friday, Wilderville Store, 7845 Redwood Highway, Wilderville. $5; 541-955-4483.
• MUSIC & POETRY: "We Choose Love," 7 p.m. Friday, Bethany Presbyterian Church, 741 N.W. Fourth St. $15 suggested; 541-476-3684.
• VARIETY: Rock the Resistance, 8 p.m. Friday, Ashland Armory, 208 Oak St., Ashland. $20-$35; brownpapetickets.com.
• ROOTS: Ben Hunter and Joe Seamons, 7 p.m. Monday, Grizzly Peak Winery, 1600 E. Nevada St., Ashland. $20; 541-482-5700.
• PIANO: Peter Serkin, 7:30 p.m. Tuesday Southern Oregon University Music Recital Hall, 450 S. Mountain Ave., Ashland. $20; 541-552-6348, oca.sou.edu.
• FUNK: Turkuaz, with Jellybread and The Sextones, 8 p.m Wednesday, Ashland Armory, 208 Oak St., Ashland. $20-$25; liveatthearmory.com.
ON STAGE
• COMEDY: "Miss Lottie's Guide to Improving Your Love Life," 7:30 p.m. Friday and Saturday, 2 p.m. Sunday, Barnstormers Theatre, 112 N.E. Evelyn Ave. $15; 541-479-3557, barnstormersgp.com.
EVENTS
• SENIORS: Senior Resource Fair, 8 a.m.-5 p.m. Saturday, Boys & Girls Club, 203 S.E. Ninth St. Free; 541-295-8230.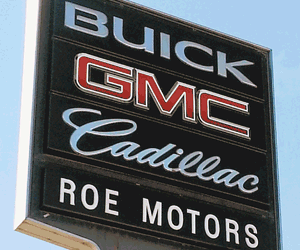 • BENEFIT: Patriot's Run, 9 a.m.-3 p.m. Saturday, VFW Post 4116, 410 E. Main St., Rogue River. $15-$20; 541-761-6336, 541-761-1379.
• NATIVE: Pottsville Powwow, 10 a.m.-10 p.m. Saturday, 10 a.m.-4 p.m. Sunday, Pottsville. Free; 541-476-0126.
• VEHICLES: Car Swap Meet, 8 a.m.-3 p.m. Sunday, Josephine County Fairgrounds. Free admission; 541-761-2740.
CDs
Dropping Friday:
GREGG ALLMAN: "Southern Blood"
TORI AMOS: "Native Invader"
TOBY KEITH: "The Bus Songs"
JACK JOHNSON: "All the Light Above It Too"
THE NATIONAL: "Sleep Well Beast"
NEIL YOUNG: "Hitchhiker"
BOOKS
Released Tuesday:
VINCE FLYNN, KYLE MILLS: "Enemy of the State"
J.A. JANCE: "Proof of Life"
JOHN LE CARRE: "A Legacy of Spies"
SARAH J. MAAS: "Tower of Dawn"
LOUISE MORGAN: "A Secret History of Witches"
J.D. ROBB: "Secrets in Death"
SALMAN RUSHDIE: "The Golden House"
VIDEO
Released Tuesday:
"all eyez on me": Biopic of hip hop star and activist Tupac Shakur . R
"lowrider": Two brothers in a family that creates vintage car masterpieces in East L.A. must settle their differences. PG-13
"rough night": Five best friends from college reunite for a wedding and accidentally kill a male stripper in this dark comedy. With Scarlett Johansson, Kate McKinnon. R
UPCOMING: Due Sept. 12 are "Captain Underpants: The First Epic Movie," "The Mummy."