CONCERTS
MOVIE MUSIC: Rogue Community College Choir, 7 p.m. Friday, Fifth and H streets. Free.
FOLK: Sophie Stiles, 7 p.m. Friday, Eaden Ballroom, 244 S.W. K St. Donation.
CLASSICAL: Chinquapin Quartet, 7 p.m. Friday Bethany Presbyterian Church, 741 N.W. Fourth St. $15 suggested; 541-476-3684.
ACOUSTIC: Oregon Old Time Fiddlers, 1 p.m. Saturday Fruitdale Grange, 1440 Parkdale Drive. Donation.
CHILL GROOVE: Gypsy Soul, 7 p.m. Saturday, Grizzly Peak Winery, 1600 E. Nevada St., Ashland. $26-$40; 541-482-5700, gypsysoul.com.
BRITT BITS: This week at Britt Festivals in Jacksonville: Daughtry, 7:30 p.m. Saturday, $34-$67; Michael Franti and Spearhead, 7 p.m. Wednesday, $31-$52. Contact 541-773-6077, brittfest.org.
CHRISTIAN: Dove Fest, 5 p.m. Sunday, Jackson County Expo, Central Point; $25-$125; dovefestmedford.com.
REGGAE/FUNK: Frankie Hernandez Band, 6:30 p.m. Monday, I-Park, 20140 Williams Highway, Williams. Donation; 541-846-7525.
EVENTS
ART: First Friday Live, 5 p.m. Friday, downtown Grants Pass. Free.
BENEFIT: Backyard Family BBQ, with music by Elvis Monroe, Jesse Lawson, The Rebeltones, Matt Combe, 5 p.m. Friday, Josephine County Fairgrounds. $20-$25, free for 8 and younger, benefits Our Foster Kids; brownpapertickets.com.
AVIATION: Airport Day, 8 a.m.-3 p.m. Saturday, Grants Pass Airport, 1441 Brookside Blvd. Free; 541-955-4535.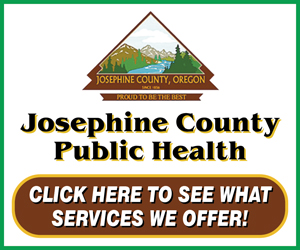 FAMILY FUN: Labor Day Festival, 10 a.m. Saturday, Sunday, Monday, Jubilee Park, Cave Junction. Free admission; 541-659-1074, 541-597-4486.
CDs
Dropping Friday:
CLOUD CENTRAL: "Zone"
MOTORHEAD: "Under Cover"
JOAN OSBORNE: "Songs of Bob Dylan"
PARADISE LOST: "Medusa"
BOOKS
Released Tuesday:
LEIGH BARDUGO: "Wonder Woman: Warbringer"
HELEN HARDT: "Shattered"
LOUISE PENNY: "Glass Houses"
DANIELLE STEEL: "The Right Time"
VIDEO
Released Tuesday:
"BAYWATCH": A hotshot lifeguard (Zac Efron) butts heads with Mitch (Dwayne Johnson), the head guard in Miami, but they work together to save their favorite beach. Also with Pamela Anderson. R
"DEAN": A father and son (Demetri Martin, Kevin Kline) take different approaches to grief when the mother of the family dies in this touching comedy. PG-13
"inconceivable": In this thriller, a mother and daughter find their new neighbors (Gina Gershon, Nicolas Cage) become obsessed with the daughter. R
UPCOMING: Due Sept. 5 are "All Eyez On Me," "Lowrider," "Rough Night."