CONCERTS
COUNTRY: Buck Harms and Country Pride, 6:30 p.m. today, Merlin Community Park. Free.
REGGAE: The Cultivators, 6 p.m. Friday, Wilderville Store, 7845 Redwood Highway. $5; 541-955-4483.
CLASSICAL: Chinquapin Quartet, 7 p.m. Friday, Bethany Presbyterian Church, 741 N.W. Fourth St., 7 p.m. Saturday, Grants Pass Museum of Art, 229 S.W. G St. Free, $15 suggested donation to Chinquapin Center for the Arts.
SINGER-SONGWRITER: Daniel Boling, 7 p.m. Friday, Grants Pass Museum of Art, 229 S.W. G St. $10; 541-479-3290.
ROCK & MORE: Beanie Bash with seven bands, 1-10 p.m. Saturday, Eaden Ballroom, 244 S.W. K St.; $10-$12; beaniebrigade.com.
BRITT BITS: This week at Britt Festivals in Jacksonville: Joan Jett and the Blackhearts, 7:30 p.m. Sunday, $29-$69; Collective Soul, 7:30 p.m. Wednesday, $31-$54. Contact 541-773-6077, brittfest.org.
MOVIE MUSIC: RCC Choir, 7:30 p.m. Monday, Rogue Auditorium Rogue Community College, 3345 Redwood Highway. Free.
JAZZ: Oregon Little Big Band, 7 p.m. Monday, Newman United Methodist Church, 132 N.E. B St. Free; 541-479-5369.
ON STAGE
VINTAGE: Old Time Radio Players, 7 p.m. Friday and Saturday, 2 p.m Sunday, Josephine County Fairgrounds. $12-$14; 541-659-7723.
MUSICAL: "Seven Brides for Seven Brothers," 7 p.m. Saturday, 2 p.m Sunday, Grants Pass High School Performing Arts Center, Eighth and Olive streets. $7-$14; boxofficetickets.com or at Oregon Books.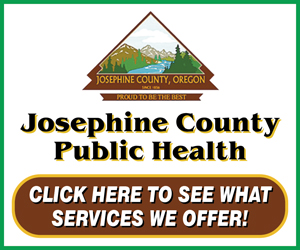 EVENTS
MOVIE: "The Secret Life of Pets," dusk Friday, Riverside Park, Sixth and Park streets. Free; 541-471-6435.
CHILDREN: Kids Care Fair, 9 a.m.-2 p.m. Saturday, Parkway Christian Center, 229 N.E. Beacon Drive. Free; 541-479-2639.
CHILDREN: Community Kids Day, 10 a.m.-2 p.m Saturday, Patrick Elementary School, 1500 Second Ave., Gold Hill. Free; 541-855-8927.
VEHICLES: Show Your Ride, car and motorcycle show, 8 a.m.-2 p.m. Sunday, Walmart parking lot, 135 N.E. Terry Lane. Free for spectators, $20 vehicle entry; benefits Children's Miracle Network hospitals; 541-471-2822.
CDs
Dropping Friday:
FIFTH HARMONY: "Fifth Harmony"
JACK COOPER: "Sandgrown"
JONNY LANG: "Signs"
QUEENS OF THE STONE AGE: "Villains"
BOOKS
Released Tuesday:
SUE GRAFTON: "Y Is for Yesterday"
SUSAN MALLERY: "You Say It First"
ESTELLE RYAN: "The Netscher Connection"
SUSAN WIGGS: "Map of the Heart"
VIDEO
Released Tuesday:
"guardians of the galaxy 2": Peter (Chris Pratt) and the team work on the mystery of his true parentage — while doing some smuggling and stealing from the bad guys. Also stars Zoe Saldana, voices of Vin Diesel, Bradley Cooper and this time, Kurt Russell. PG-13
UPCOMING: Due Aug. 29 are "Baywatch," "Inconceivable," "Dean."