CONCERTS
STANDARDS: Timeless, 6:30 p.m. today, Merlin Community Park. Free.
COUNTRY: Fogline, 7 p.m. today, Pear Blossom Park, 312 E. Fourth St., Medford. Free.
BRITT BITS: This week at Britt Festivals in Jacksonville: Rick Springfield, 7:30 p.m. today, $29-$56; The Decemberists, 7:30 p.m. Saturday, $29-$54; Huey Lewis and The News,
7:30 p.m. Tuesday, sold out. Contact 541-773-6077, brittfest.org
PROGRESSIVE FOLK: Hollis Peach, 7:30 p.m. Friday, Barnstormers Theatre, 112 N.E. Evelyn Ave. $15; 541-479-3557.
ROCK FUNK: Marchfourth, 8 p.m Friday, Ashland Armory, 208 Oak St., Ashland. $25-$30; liveatthearmory.com.
ON STAGE
COMEDY: "The MOMologues," 7 p.m. premieres today, runs through Saturday plus Aug. 23-26, 30, 31, Unitarian Universalist Fellowship, 129 N.W. E St. $10-$12; 541-761-1261.
KIDS' MUSICAL: "The Lion King Jr.," 11 a.m. Saturday, Grants Pass High School Performing Arts Center, Eighth and Olive streets. Free.
EVENTS
LITERARY: Author Dixie Owens, 2-4 p.m. Saturday, Oregon Books, 150 N.E. E St.; 541-476-3132.
FAMILY FUN: Josephine County Fair, until 11 p.m. today, 10 a.m.-midnight Friday and Saturday, Josephine County Fairgrounds. $6-$10; 541-476-3215.
HIGH TIMES: The Hemp & Cannabis Fair, 10 a.m.-5 p.m Saturday, 11 a.m.-5 p.m. Sunday, Jackson County Expo, Central Point. $10-$15; www.thcfair.com.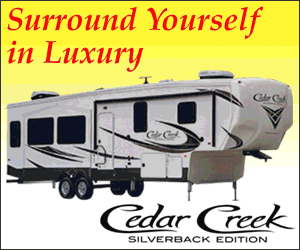 VEHICLES: Thunderstruck Custom Bike Show, 11 a.m.-4 p.m. Saturday, Rogue Regency Inn & Suites, 2300 Biddle Road, Medford. Free; 541-779-0340.
CDs
Dropping Friday:
A$AP FERG: "Still Striving"
DEAR DESOLATION: "Thy Art is Murder"
EVERYTHING EVERYTHING: "Fever Dream"
GRIZZLY BEAR: "Painted Ruins"
RAY WYLIE HUBBARD: "Tell the Devil I'm Gettin' There as Fast as I Can"
SHELBY LYNNE, ALLISON MOORER: "Not Dark Yet"
BOOKS
Released Tuesday:
SANDRA BROWN: "Seeing Red"
BRUCE CAMPBELL: "Hail to the Chin"
TESS GERRITSEN: "I Know a Secret"
MATT HAGEE: "Your Guide to the Apocalypse"
JAMES PATTERSON, RICHARD DILALLO: "The Store"
NORA ROBERTS: "Treasures Lost, Treasures Found"
LISA SCOTTOLINE: "Exposed"
VIDEO
Released Tuesday:
"ALIEN: COVENANT": In this prequel directed by
Ridley Scott, the crew of the colony ship Covenant, sets down on a paradise world and encounter a synthetic survivor (Michael Fassbender) of the Prometheus. R
"EVERYTHING, EVERYTHING": A surprise hit about a teen with immunodeficiency disease who tries for the first time to live a little when a boy moves next door. PG-13
"HOW TO BE A LATIN LOVER": In this comedy, a lothario (Eugenia Derbez) who has married a much older woman gets a surprise when she dumps him and he must try to get by after decades of being a kept man. With Rob Lowe, Kristen Bell, Raquel Welch. PG-13
UPCOMING: Due Aug. 22 is "Guardians of the Galaxy 2."