CONCERTS
• SOUTHERN ROCK: Roger Clyne and the Peacemakers, 8 p.m. today, Rogue Theatre, 143 S.E. H St. $20; 541-471-1316.
• FOLK: Joanne Rand, 7 p.m Friday, La Baguette Music Cafe, 340 A St., Ashland. $10-$15; 541-482-0855.
• GUITAR: Britt Guitar Trio, 7 p.m. Friday, Hilltop Music, 205 N. Phoenix Road, Phoenix. $10-$25; 541-488-3869.
• FOLK: Vasen, 8 p.m. Wednesday, SOU Music Recital Hall, 450 S. Mountain Ave., Ashland. $10-$26; 541-552-6348.
ON STAGE
• DRAMA: "On Golden Pond," 7:30 p.m. today and Friday, 2 p.m. Saturday, Craterian Theater, 23 S. Central Ave., Medford. $18; 541-779-3000.
• MYTH: "Cavetown Underground," 7 p.m. Friday and Saturday, Lorna Byrne Middle School, 102 S. Junction Ave., Cave Junction. Pay-what-you-can; 541-649-2333.
• ROMANTIC MUSICAL: "The Fantasticks," 7:30 p.m. Friday and Saturday, 2 p.m. Sunday, Barnstormers Theatre, 112 N.E. Evelyn Ave. $20; 541-479-3557.
• DARK COMEDY: "Men of Tortuga," 8 p.m. Saturday, 2 p.m. Sunday, Ashland Community Center, 59 Winburn Way, Ashland. $15; 541-646-2971.
EVENTS
• STORIES: The Hearth, 7 p.m. today, Bethany Presbyterian Church, 741 N.W. Fourth St. $5, benefits Josephine County Search & Rescue; 503-860-1574.
• LITERARY: Poetry Sharing, 7 p.m. Friday, Grants Pass Museum of Art, 229 S.W. G St.; 541-479-3290.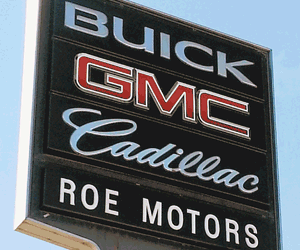 • BENEFIT: Party for a Cure, 6 p.m. Saturday, Bear Hotel, 2101 N.E. Spalding Ave. $25-$40, benefits American Cancer Society; 541-479-0232.
• WHEELS: Bike Swap, noon-2 p.m. Saturday, The Grove, 1195 E. Main St., Ashland. $1; 541-552-2264.
CDs
Dropping Friday:
• BARENAKED LADIES, THE PERSUASIONS: "Ladies and Gentlemen"
• KENDRICK LAMAR: "DAMN"
• JOHN MAYER: "The Search for Everything"
• THE STRING CHEESE INCIDENT: "Believe"
BOOKS
Released Tuesday:
• JEFFERY DEAVER: "The Burial Hour"
• MELISSA DE LA CRUZ: "Alex and Eliza: A Love Story"
• ELIZABETH KOSTOVA: "The Shadow Land"
• LISA SCOTTOLINE: "One Perfect Lie"
• TIMOTHY ZAHN: "Thrawn" (a "Star Wars" novel)
VIDEO
Released Tuesday:
• "BRIMSTONE": A woman (Dakota Fanning) tries to move to a better life, but is pursued by a vengeful preacher (Guy Pearce) in the old West. R
• "HIDDEN FIGURES": Oscar-nominated film about the African American women mathematicians and scientists who helped NASA get the astronauts in the air. PG.
• "LION": A 5-year-old boy from India gets lost on a train trip and is adopted to Australia. Years later, he tries to find his family. Starring Dev Patel, Nicole Kidman. PG-13
• UPCOMING: Due April 18 are: "The Founder," "Sleepless," "Split."