CONCERTS
• CLASSICAL: Youth Symphony of Southern Oregon, 7:30 p.m. Friday, Grants Pass High School Performing Arts Center, Eighth and Olive streets. $5-$10; 541-858-8859.
• CLASSICAL PIANO: Jodi French, 7:30 p.m. Friday, SOU Music Recital Hall, 450 S. Mountain Ave., Ashland. $20; oca.sou.edu.
• JAZZ: Chris Williams and Ed Dunsavage, 7 p.m. Saturday, Paschal Winery, 1122 Suncrest Road, Talent. $10-$25; 541-488-3869.
• ACOUSTIC: Community Music Night, 6 p.m. Sunday, Bridgeview Community Church, 5181 Holland Loop Road, Cave Junction. Free; 541-592-3923.
• ROCK: Music by Dead Lakes, Shine Bright, YourHandsWriteHistory, Arrowhead Trail, 6 p.m. Monday, Eaden Ballroom, 244 S.W. K St., $7; 541-761-5289.
• ACOUSTIC: Hot Tuna, 8 p.m. Wednesday, Rogue Theatre, 143 S.E. H St. $38-$58; 541-471-1316.
ON STAGE
• MONOLOGUES: "Shakespeare's Other Women: A New Anthology of Monologues," 8 p.m. today and Friday, 2 and 8 p.m. Saturday, 2 p.m. Sunday, Stevenson Union, Southern Oregon University, Ashland. $6-$21; 541-552-6348.
• VINTAGE RADIO: Old Time Radio Players, 7 p.m. Friday and Saturday, 2 p.m Sunday, Grants Pass Community Center, Fourth and L streets, $12-14; 541-659-7723.
EVENTS
• FAMILY FUN: Chinese New Year Celebration, 8:30 a.m.-4 p.m. Saturday, Jacksonville. Most events are free, some are $5; www.socca.us.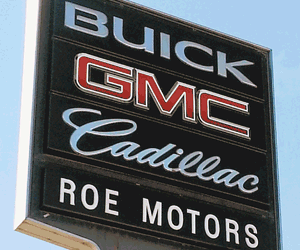 • FAMILY FUN: Cardboard Boat Regatta, 2-5 p.m. Saturday, Grants Pass Family YMCA, 1000 Redwood Ave. $5-$20 to participate, free for spectators; 541-474-0001.
CDs
Dropping Friday:
• RYAN ADAMS: "Prisoner"
• NIKKI LANE: "Highway Queen"
• JENS LEKMAN: "Life Will See You Now"
• SON VOLT: "Notes of Blue"
BOOKS
Released Tuesday:
• JONATHAN KELLERMAN: "Heartbreak Hotel"
• AMANDA LOVELACE: "The Princess Saves Herself in This One"
• GEORGE SAUNDERS: "Lincoln in the Bardo"
• JENNIFER RYAN: "The Chilbury Ladies' Choir"
VIDEO
Released Tuesday:
• "ARRIVAL": Amy Adams plays a linguist who tries to communicate with a pod from space before wat begins. PG-13
• "BLEED FOR THIS": Biopic of Vinny Pazienza, a boxer on the rise who recovers after near-fatal car wreck. R
• "BILLY LYNN'S LONGHALFTIME WALK": Iraq war veteran recalls harrowing battle as he's home for a recruitment tour, trying to recover. R
• "THE EDGE OF SEVENTEEN": High school junior faces awkwardness as her BFF dates her brother. With Woody Harrelson, Kyra Sedgwick. R
• UPCOMING: Due Feb. 21 are "Bad Santa 2," "Hacksaw Ridge," "Nocturnal Animals."